MAKE // Lamborghini

MODEL // Countach LP400S
YEAR // 1981
OWNER // Clark Allen
Words By Clark Allen // Like most early adolescent boys in the 1980s, I fell in love with cars through the movies. Most of us at that time were in awe of the Lamborghini Countach that dominated the wall posters of the day and charged onto the big screen in the Cannonball Run movies. The name Countach evokes an exclamation of excitement in a local Italian dialect and the angular form is not lost on the eyes.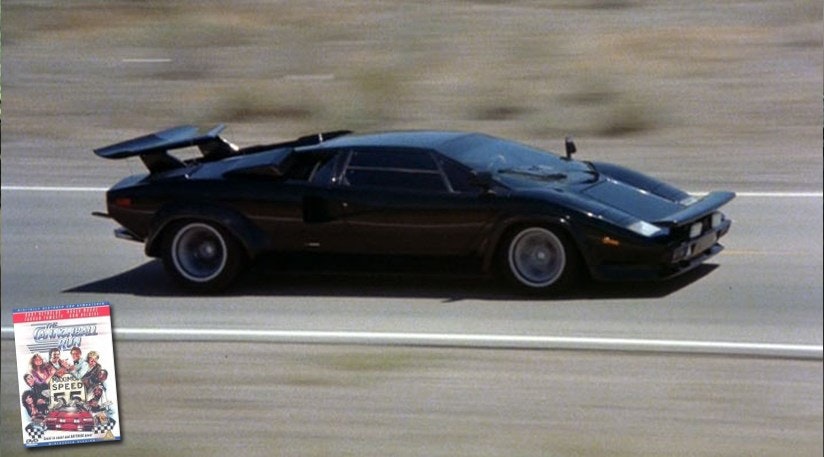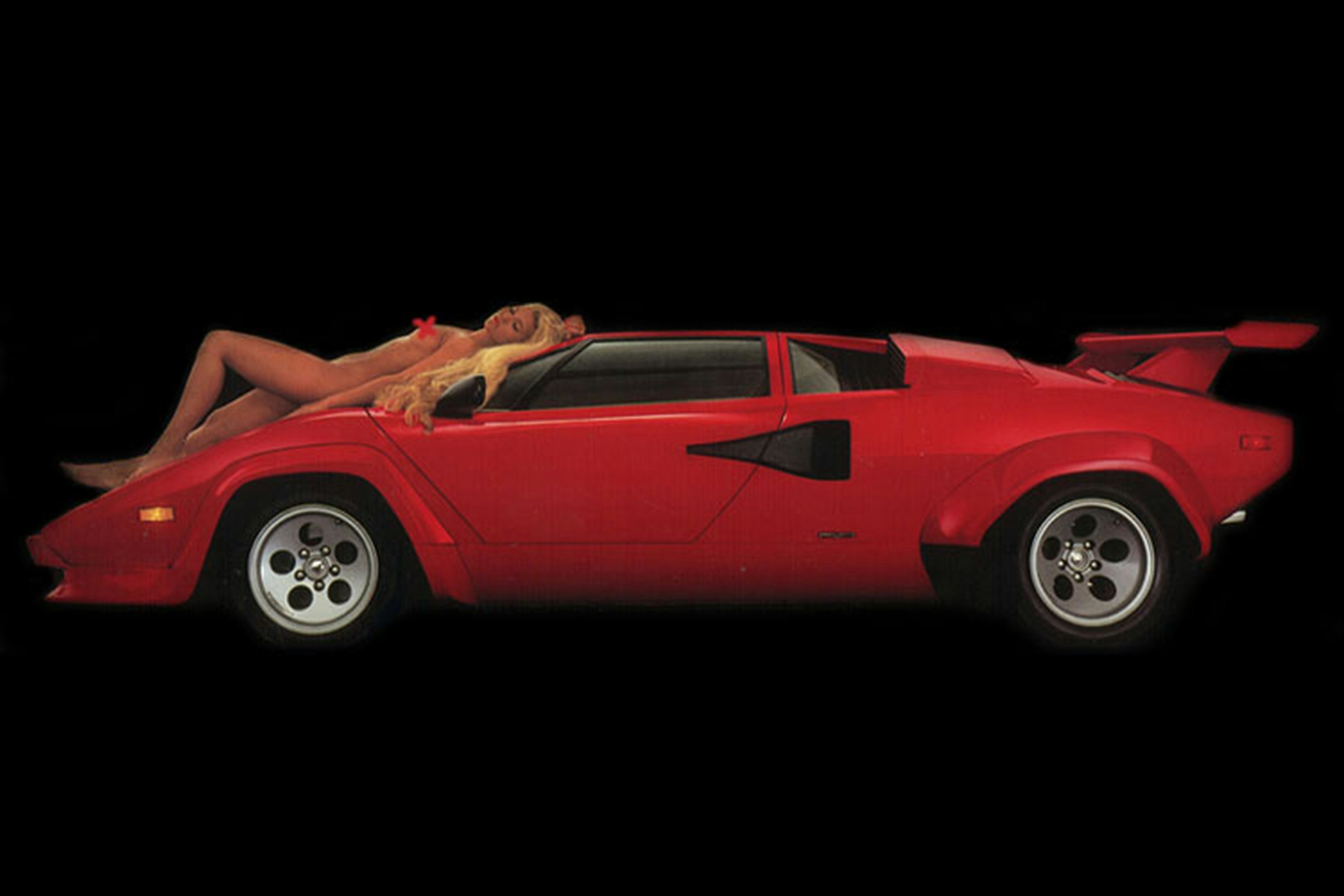 My quest to acquire a Countach began. Unfortunately, the cars were not acquired initially by Coinsurers but by those prone to be unstable and impulsive. Just over 2000 examples were made in the 16-year production run. For the particular car I was in love with, only 105 were made and far fewer were still in existence.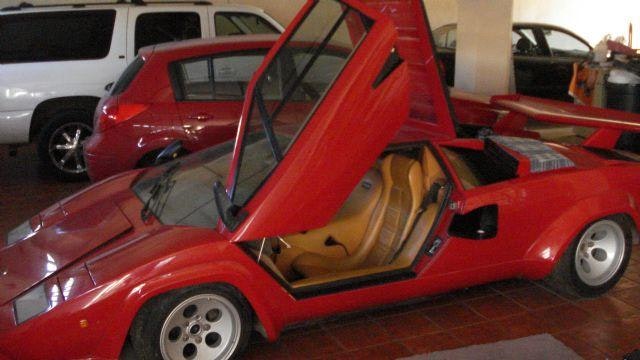 Clark's first photo of his newly purchased Countach.
This particular 1981 LP400S had a quite sordid start with her owner being incarcerated for many years but that also gave opportunity as she sat idle avoiding modifications and further damage. After a half-hearted cosmetic restoration by another, I finally had my car, bought sight unseen and on an impulse like all great mistakes . . . or great triumphs.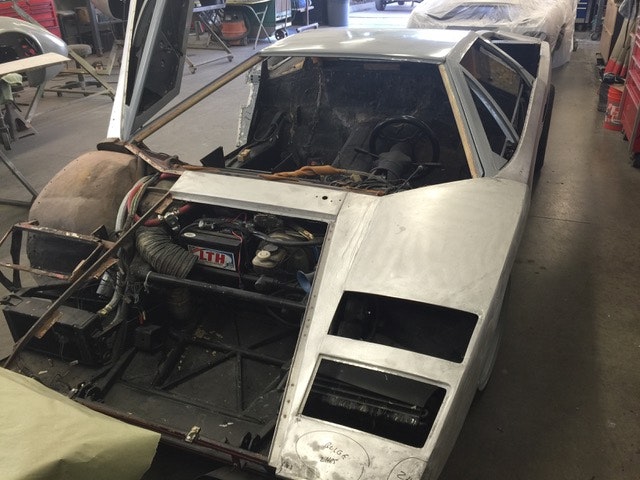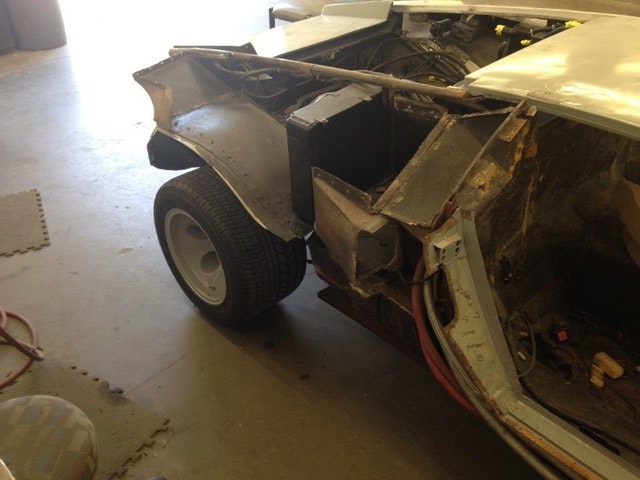 And then comes the question? Full restoration or let your work of art stay worn and frozen in time. All collectors must decide. One must exhibit, ask questions and give this great thought. Years went by and then the answer was clear – return her to her former glory. It took 3 years and countless heartache and wallet ache for the project to be finished. These photos capture her right at the end of this process, in her most pristine state.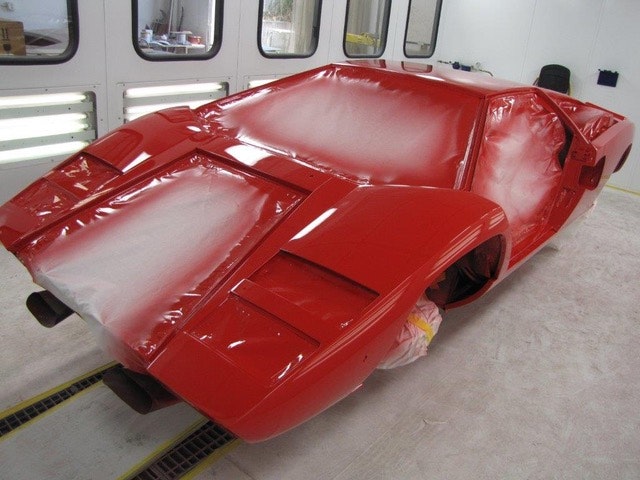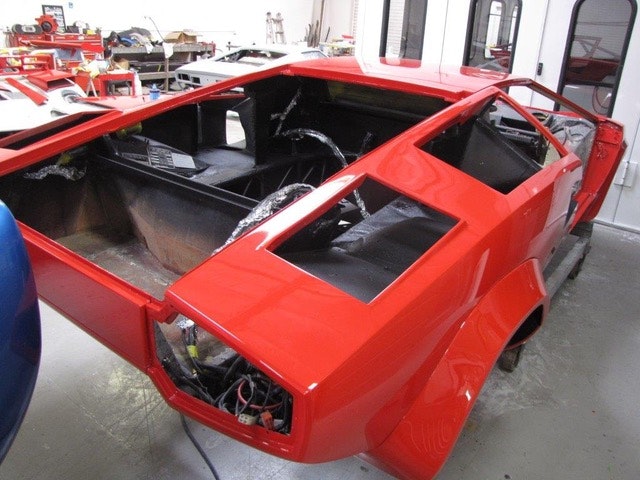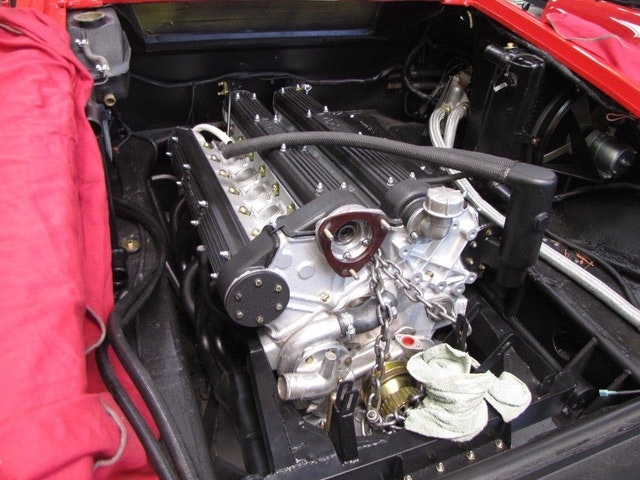 The body of the Countach is art handmade by man. Timeless and angular but also sexy and soft from a lower angle. Sitting still, the Countach looks as if it is traveling over 100 MPH. The car evokes emotion that is timeless, a classic, like watching Sofia Loren light a cigarette in a period movie. As is common in all classics, many simple things about the Countach are elegant.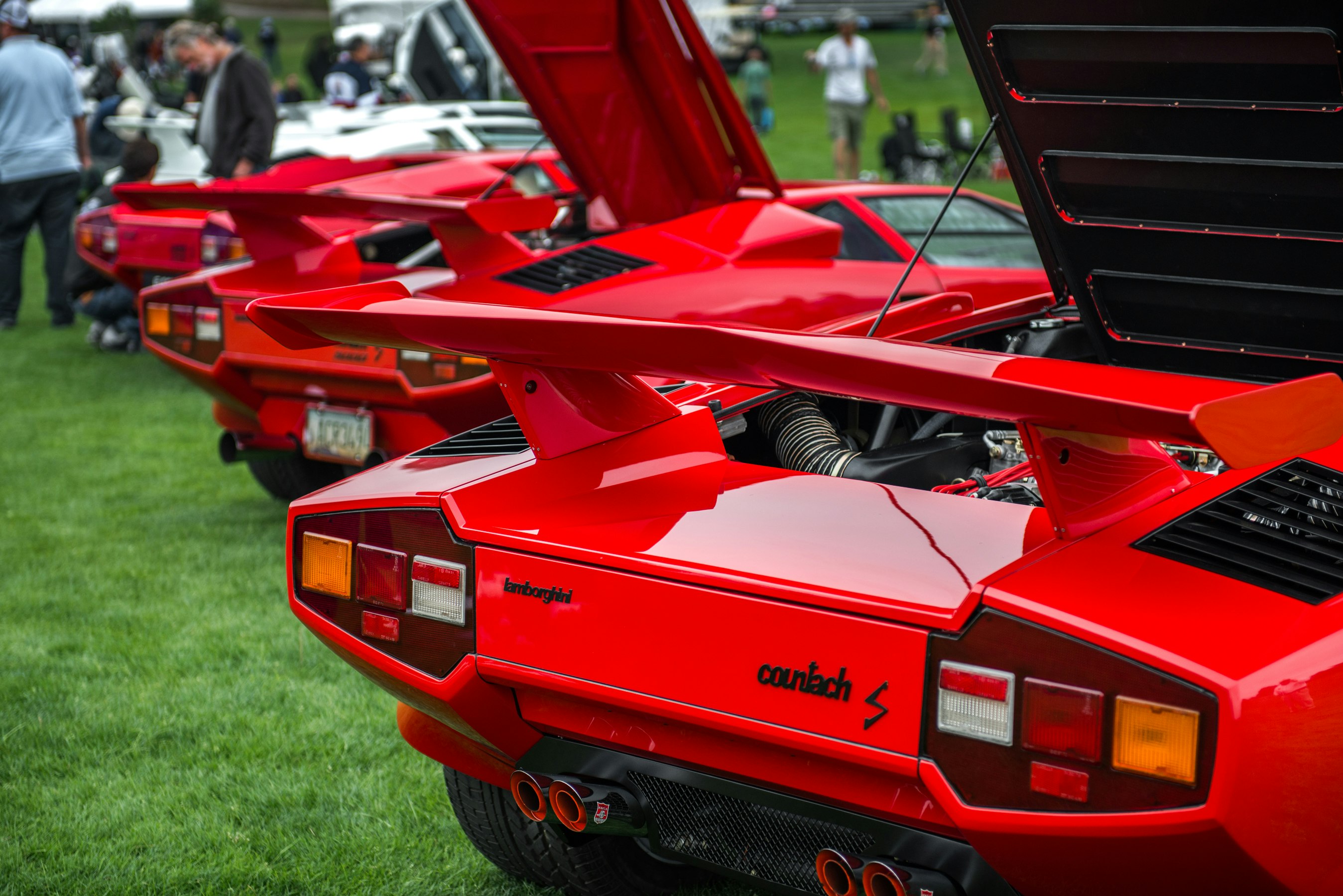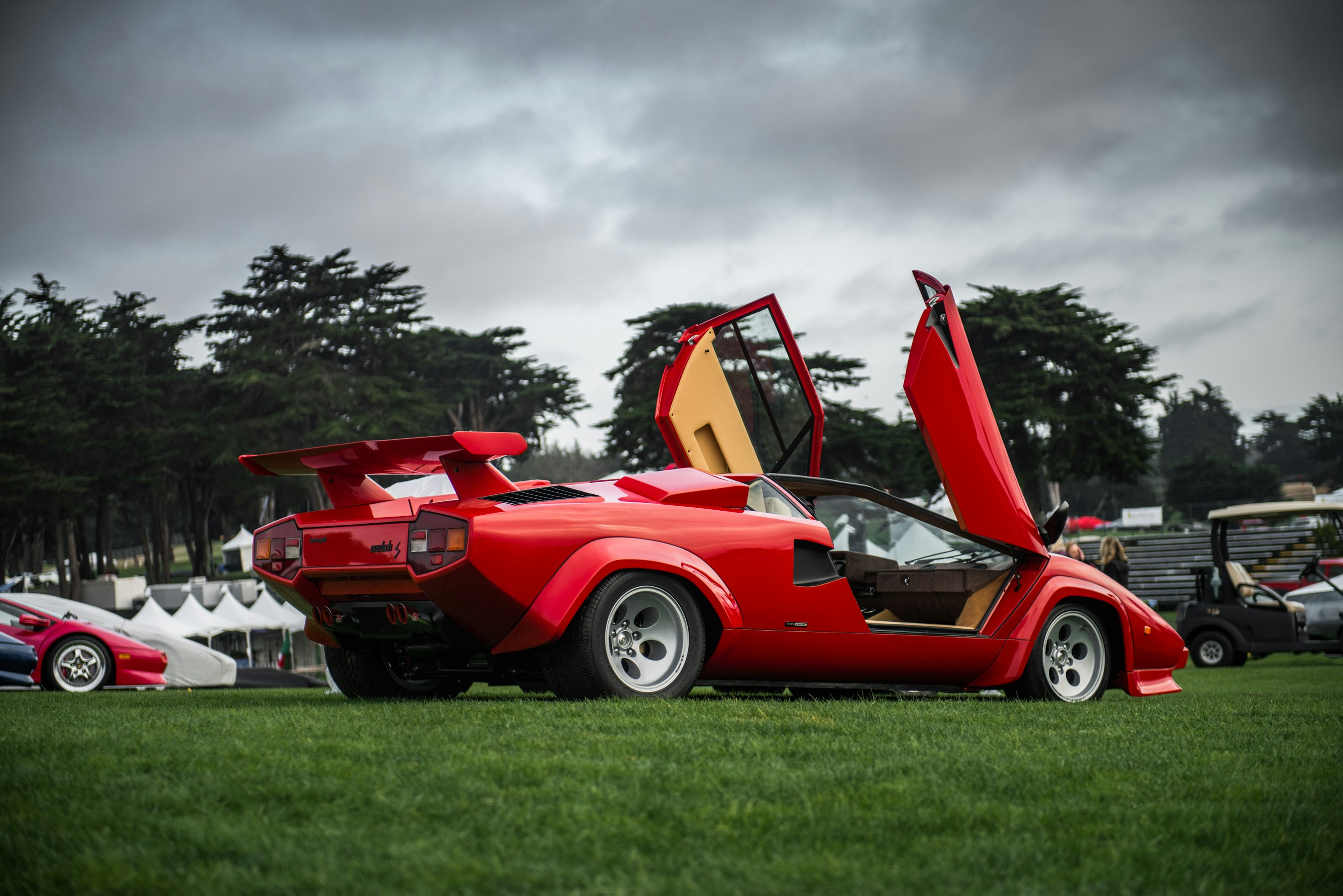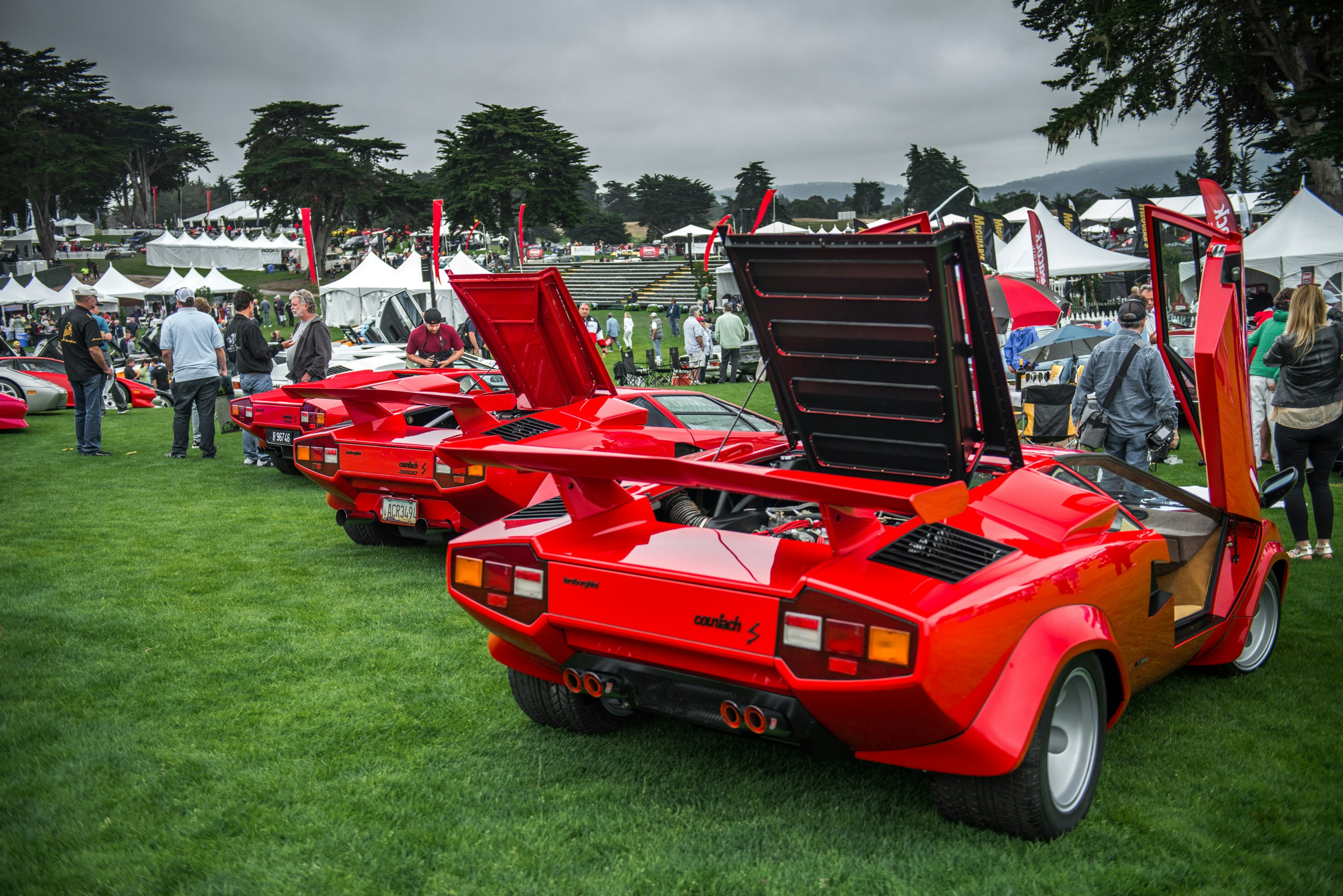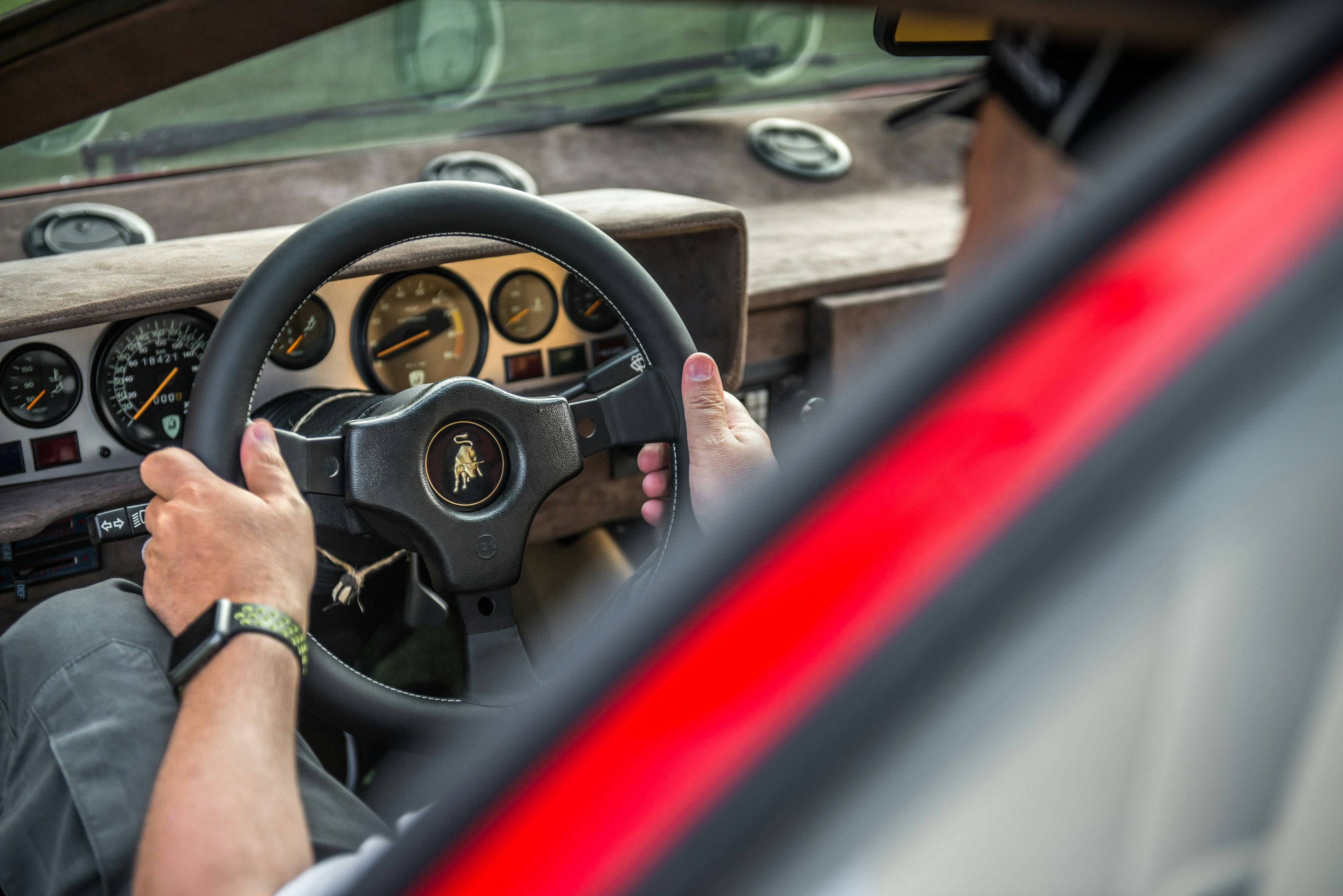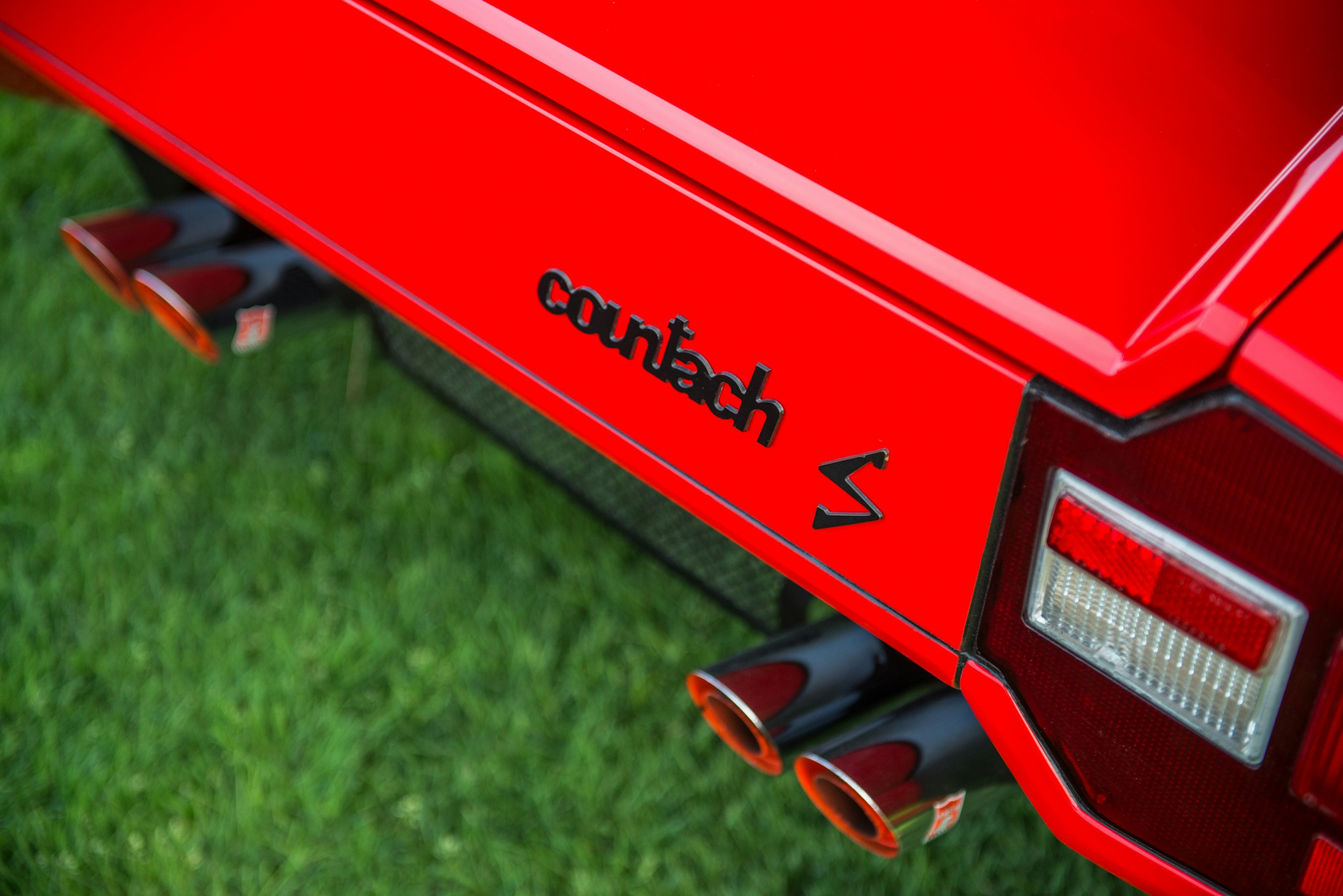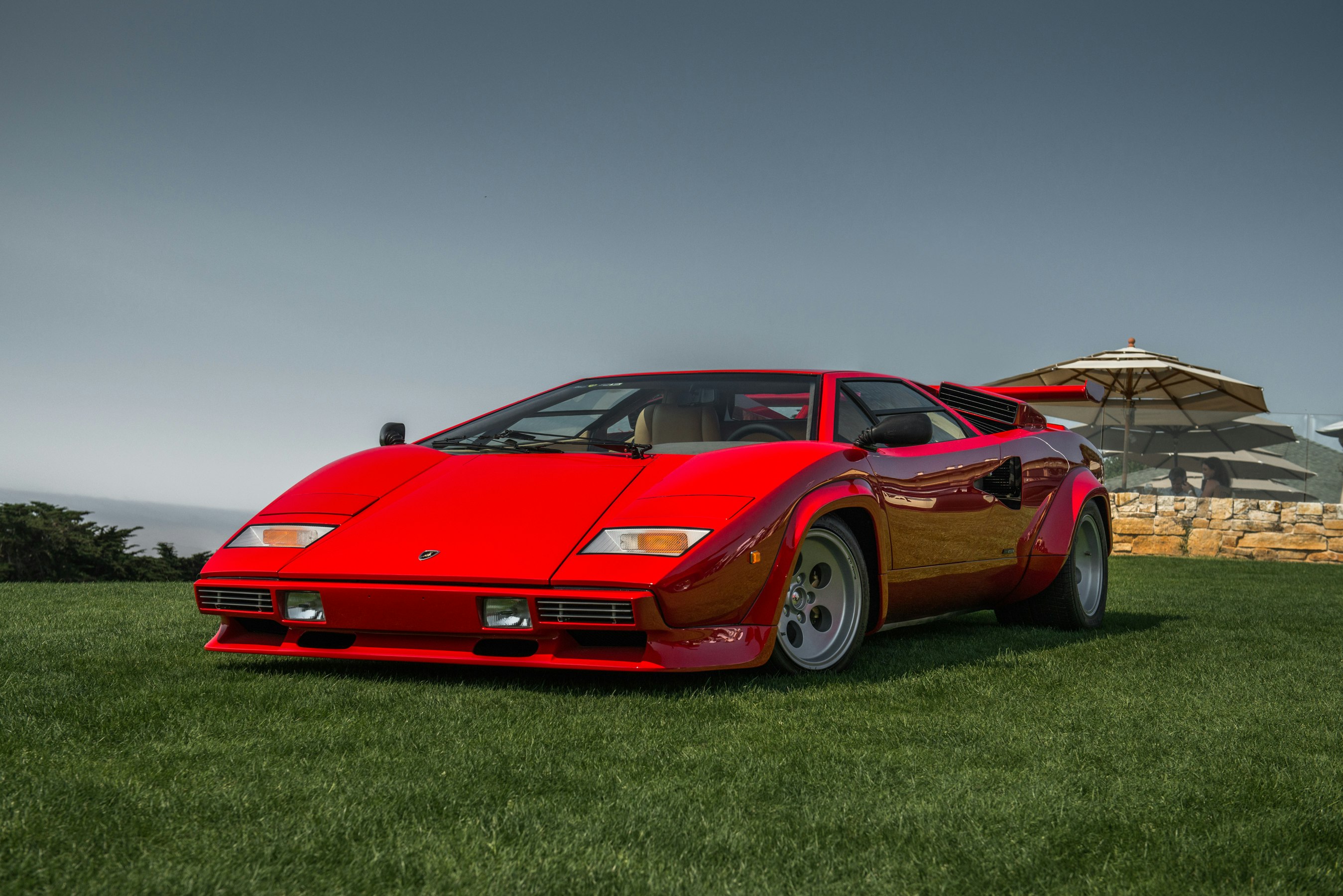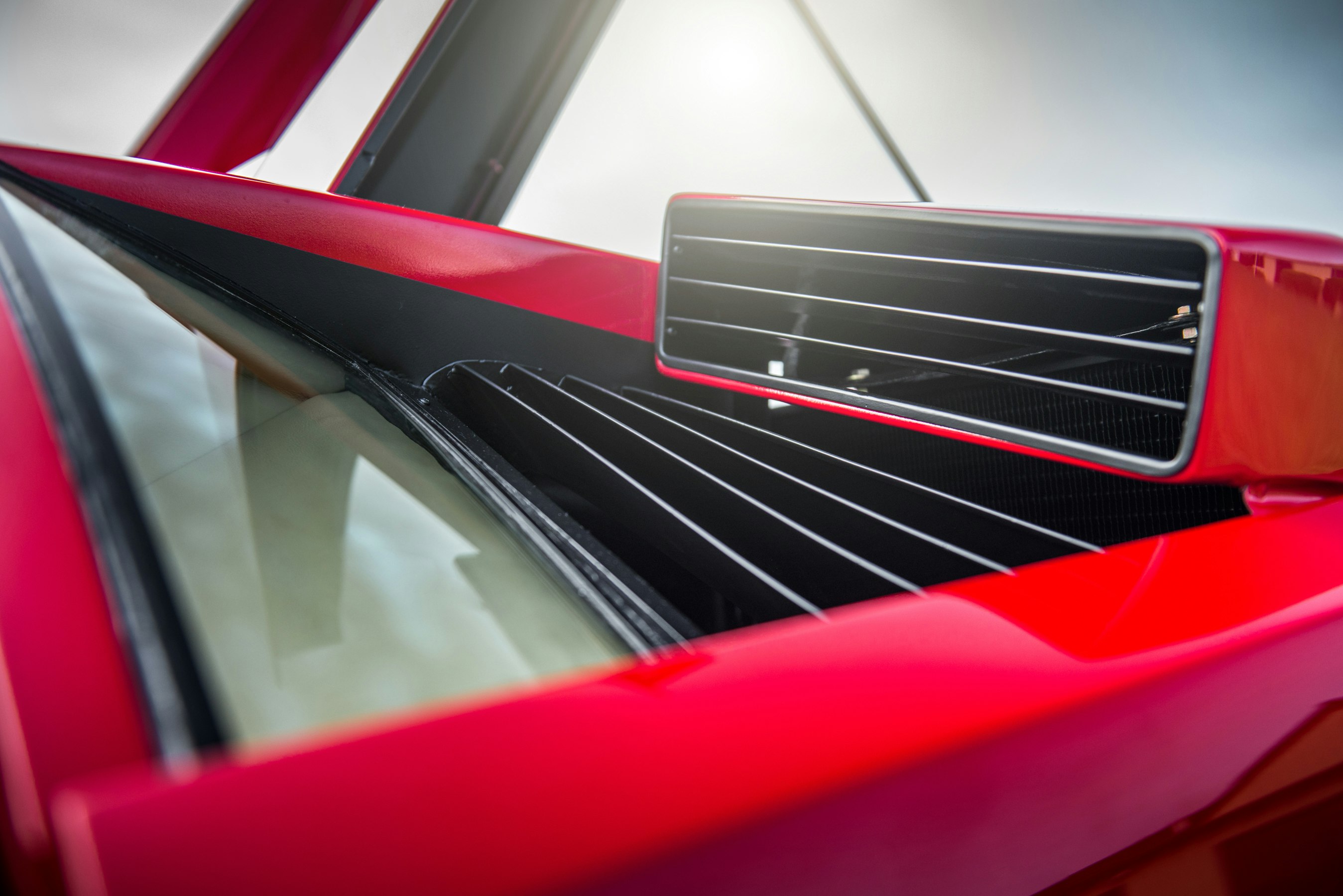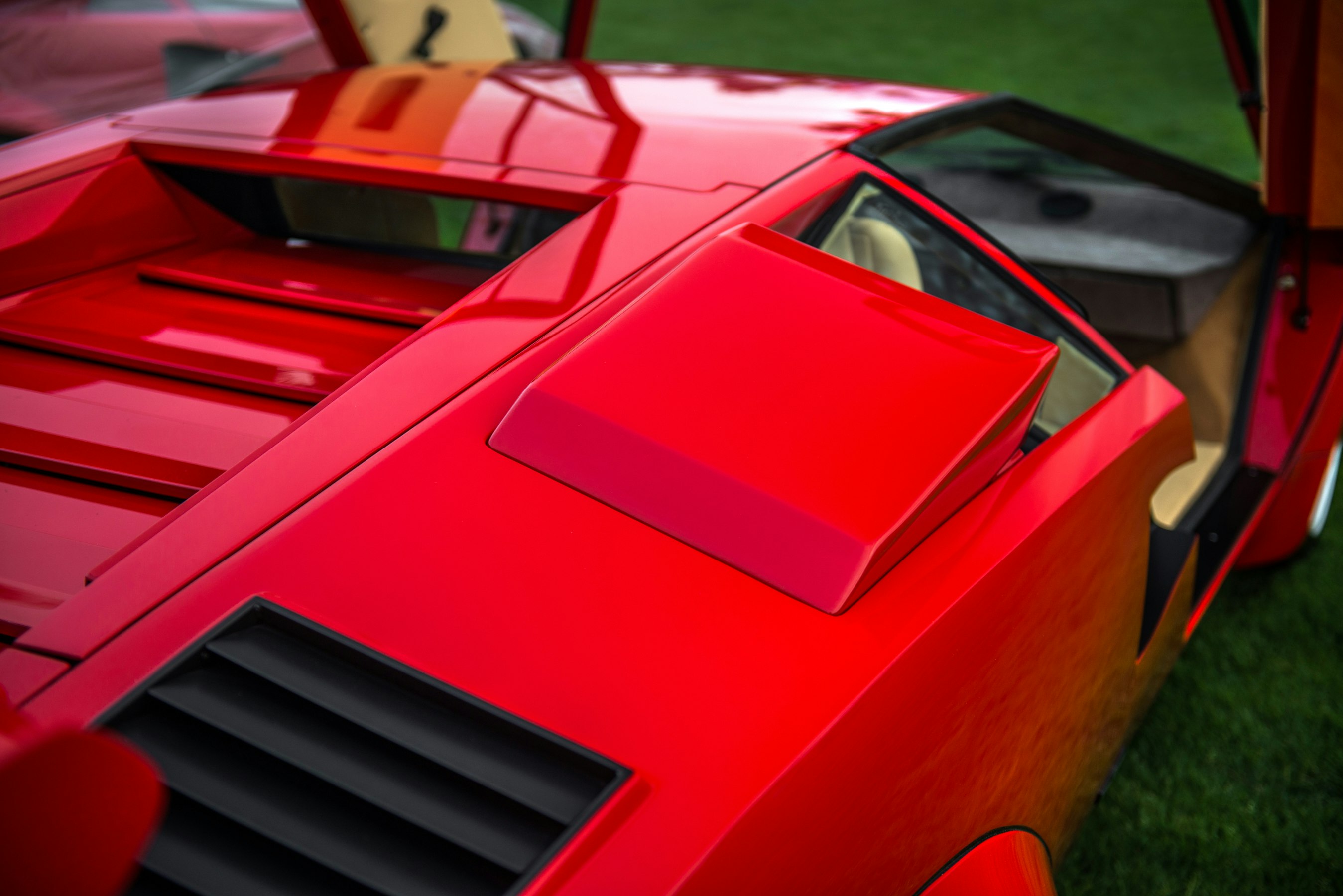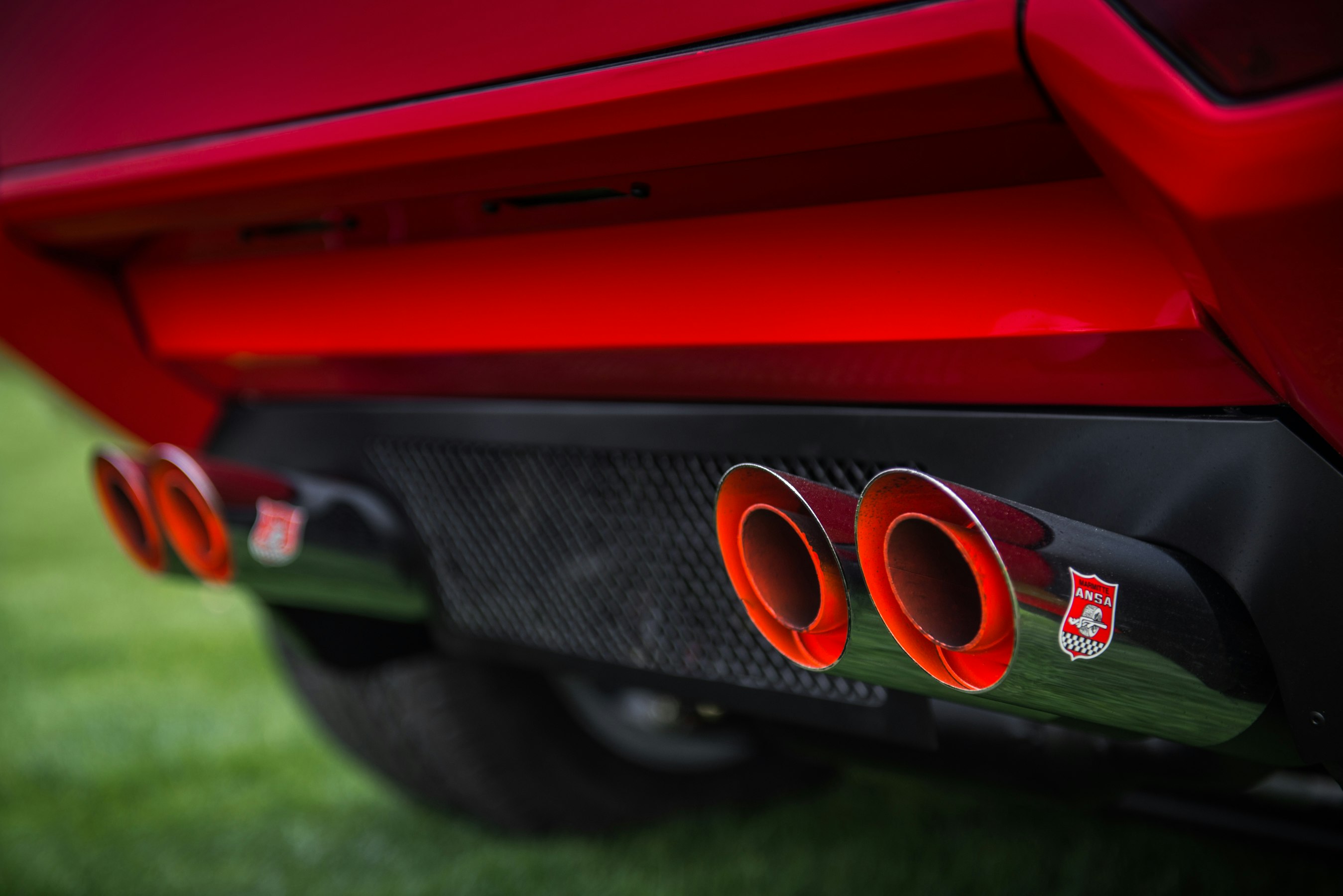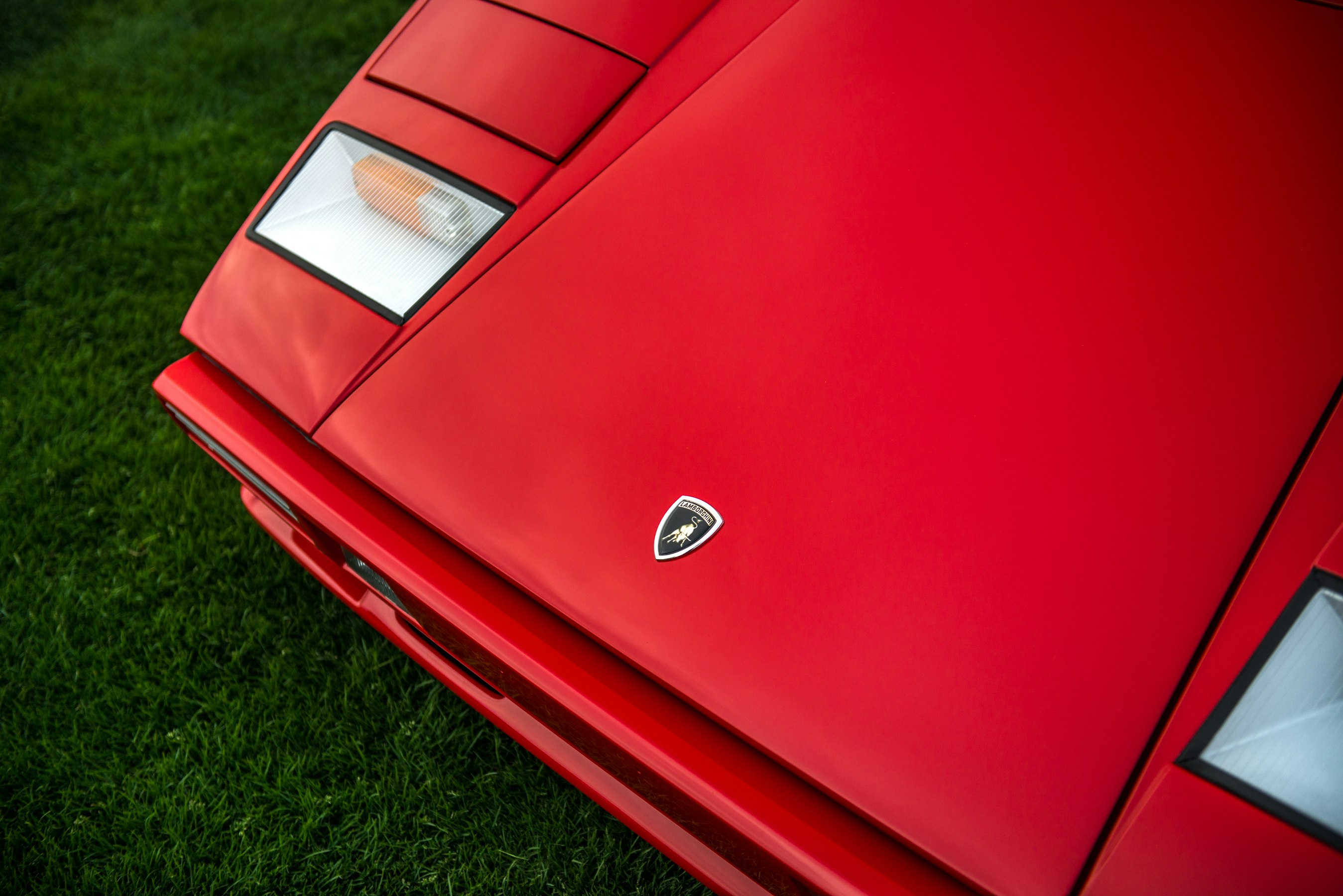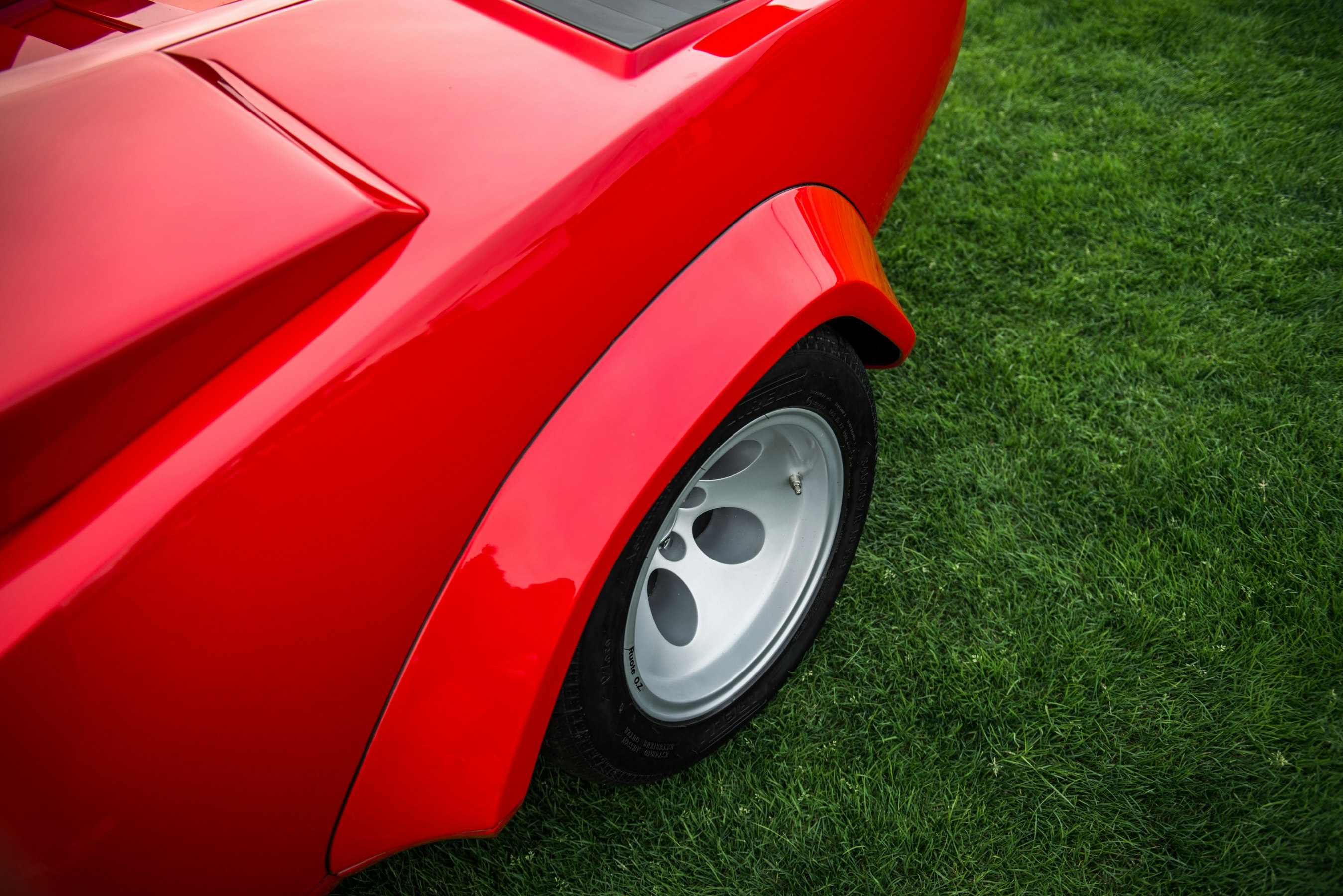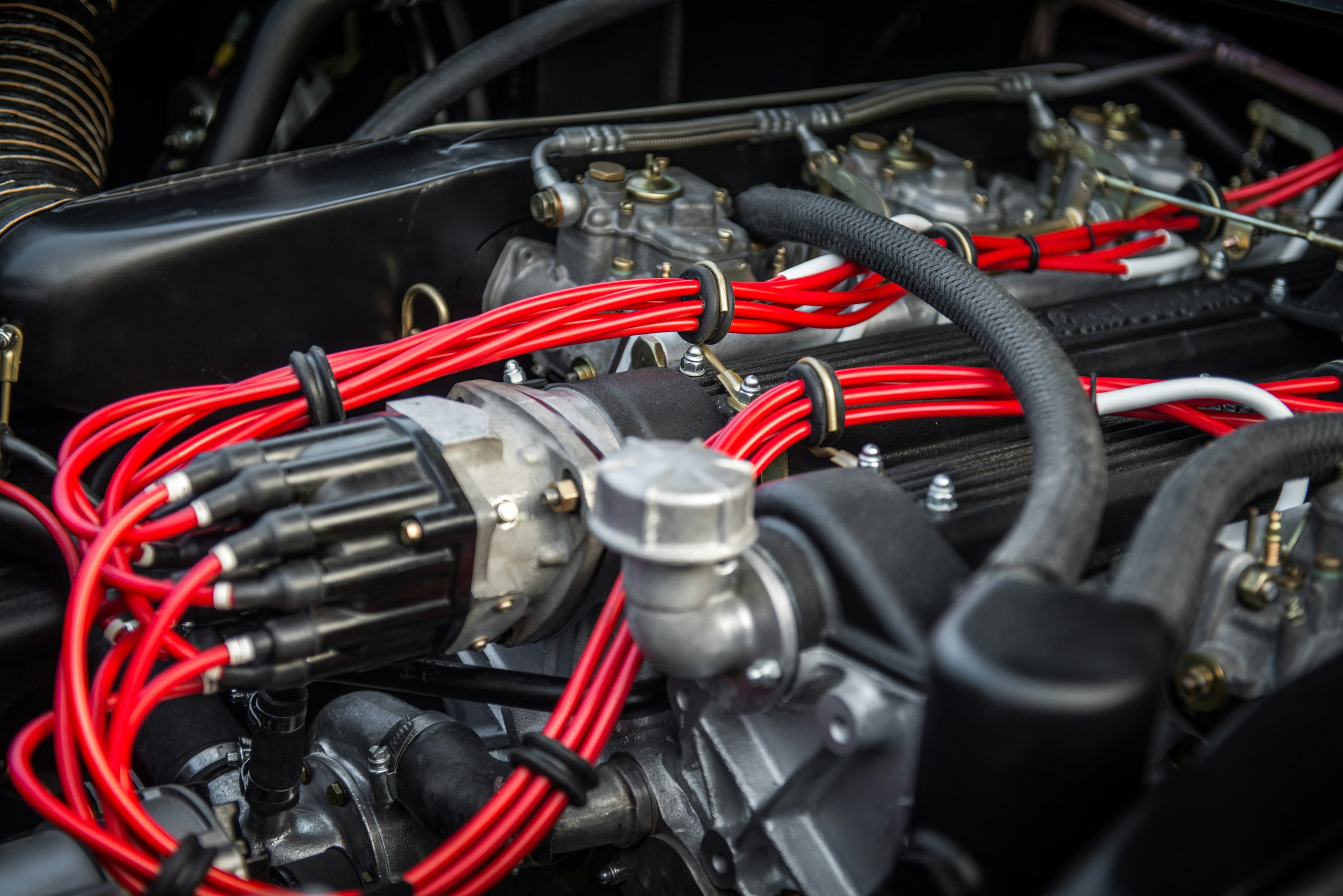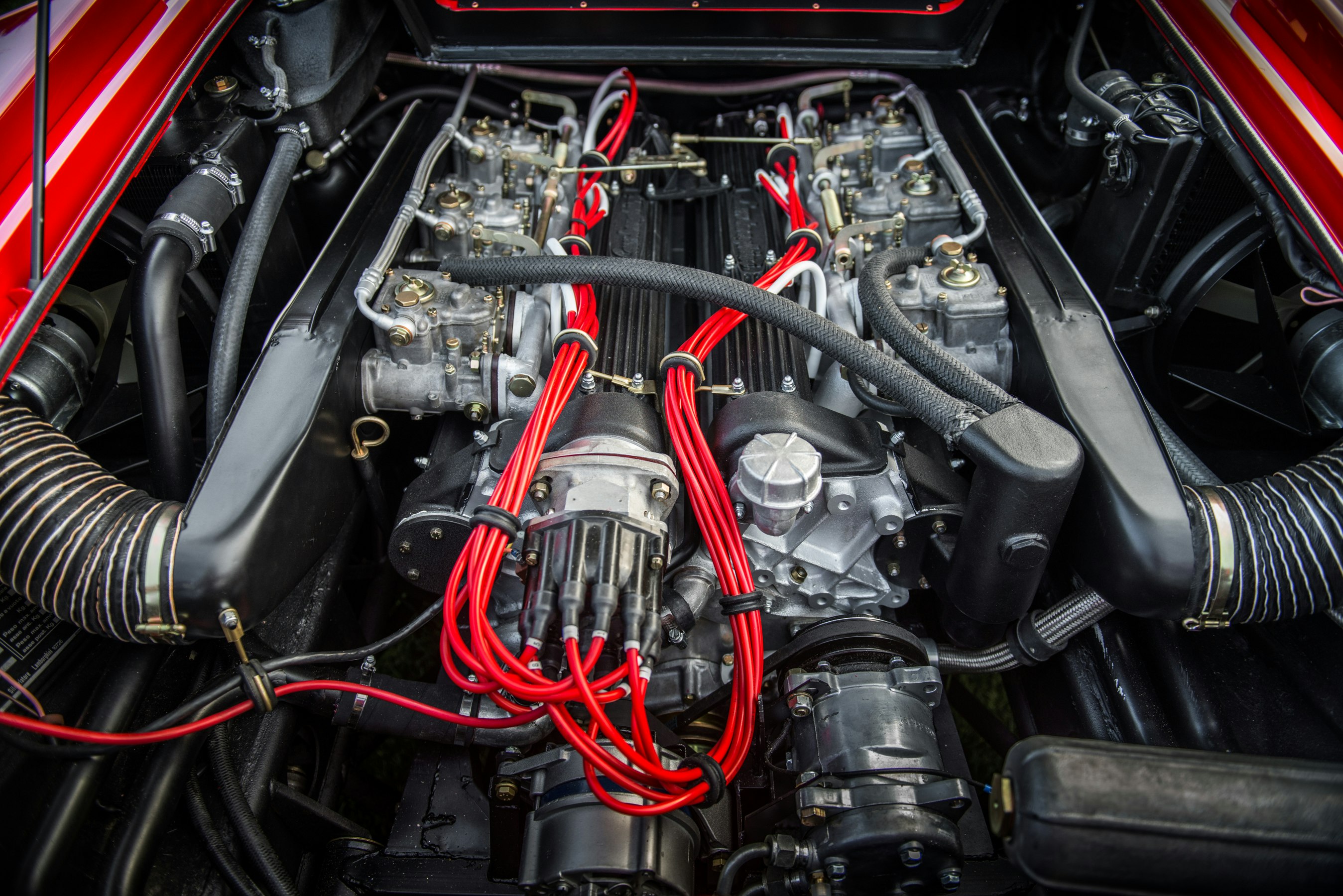 Jordan Shiraki has captured in these images what the word "Countach" means. A word of exclamation but also one of beauty, admiration and love. The manmade lines of the car and road blend beautifully in these photos with those of nature complimenting each other's form and passion.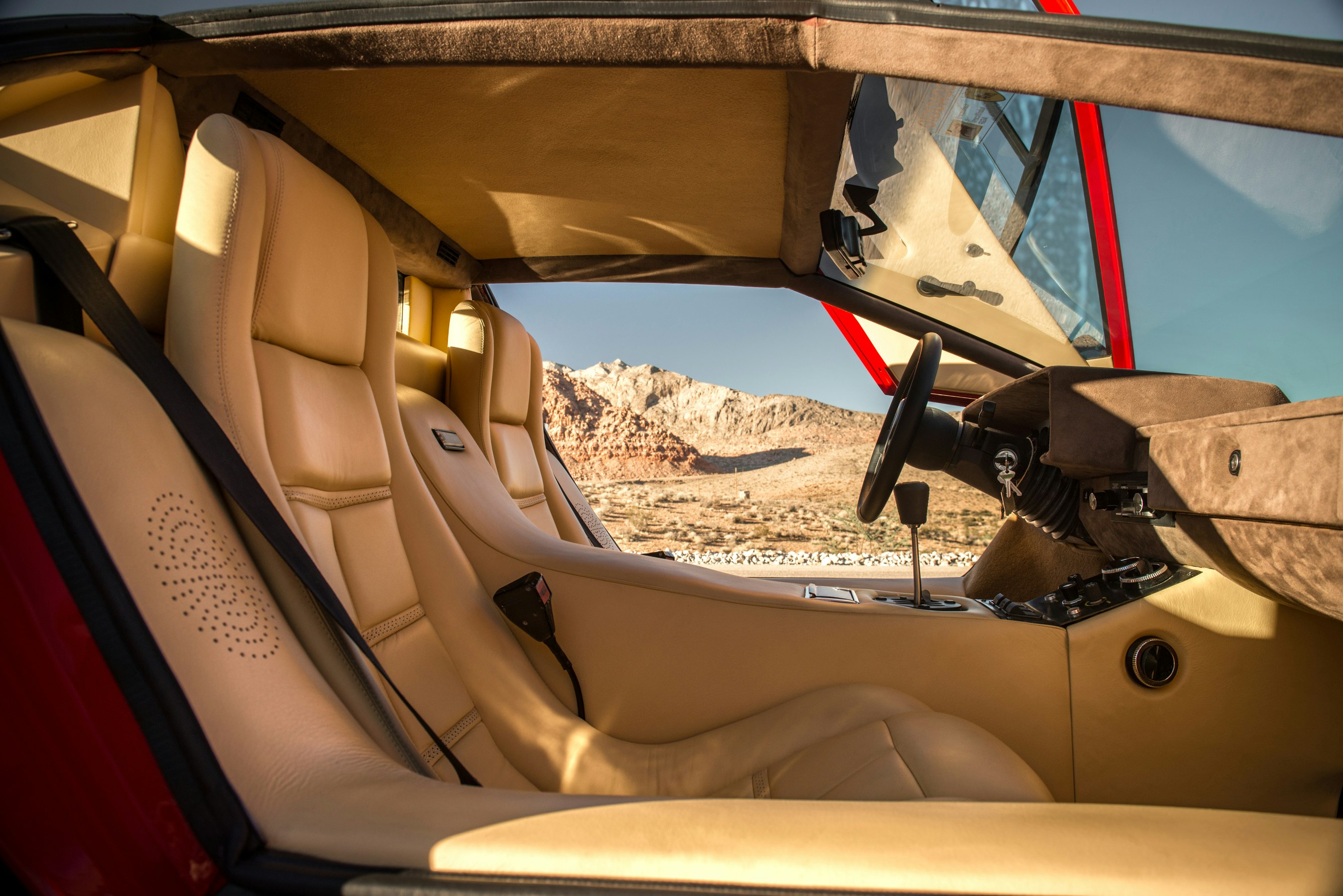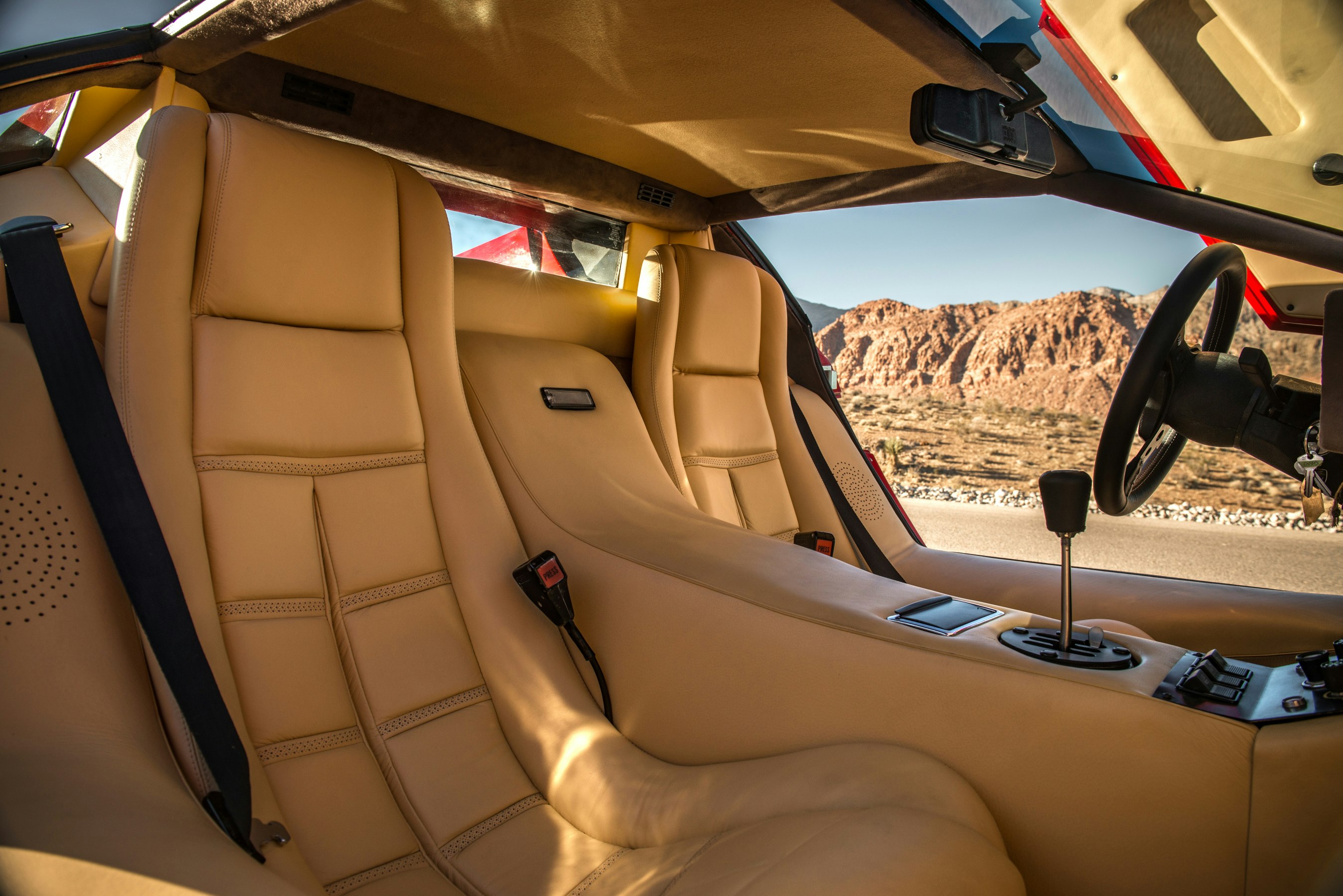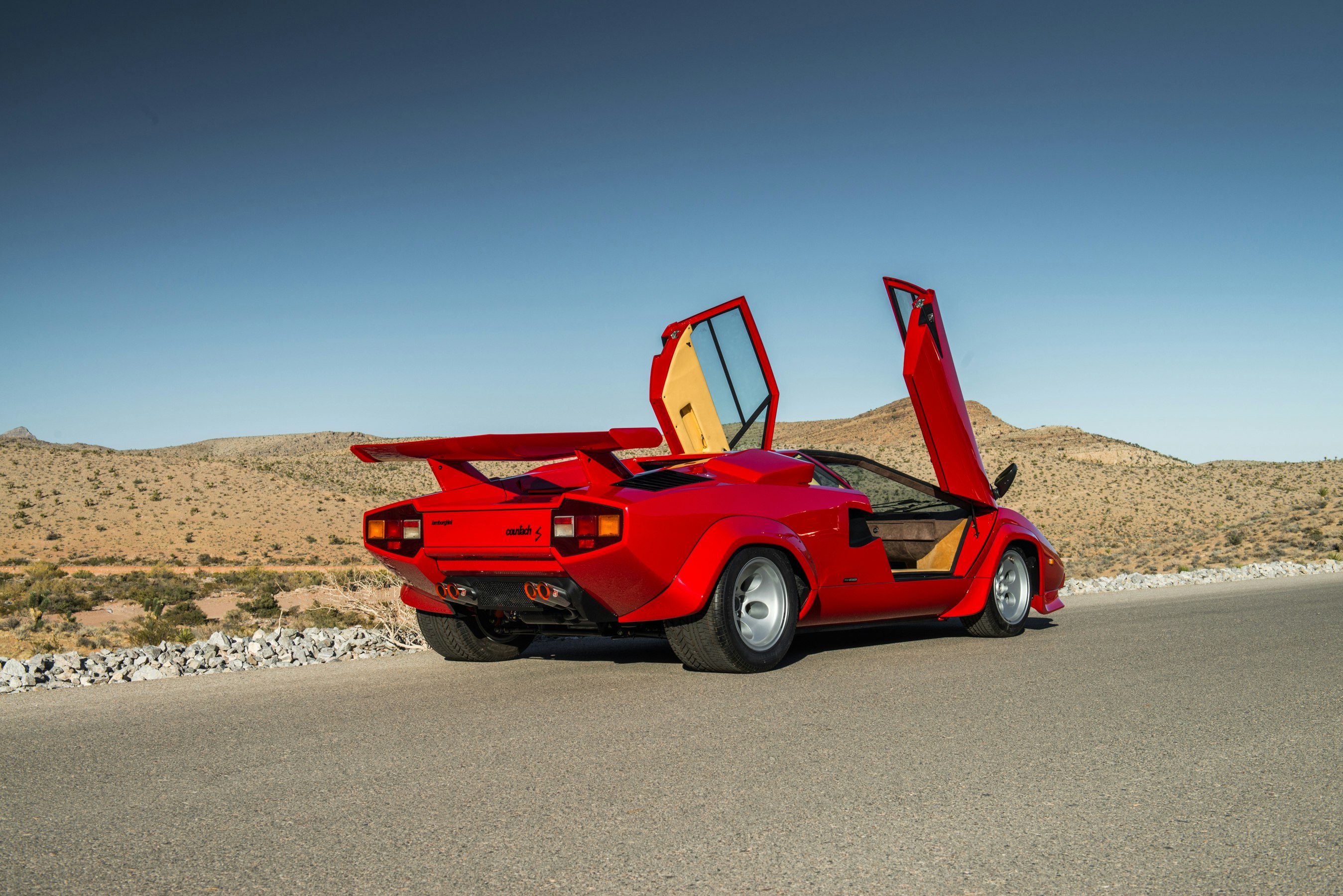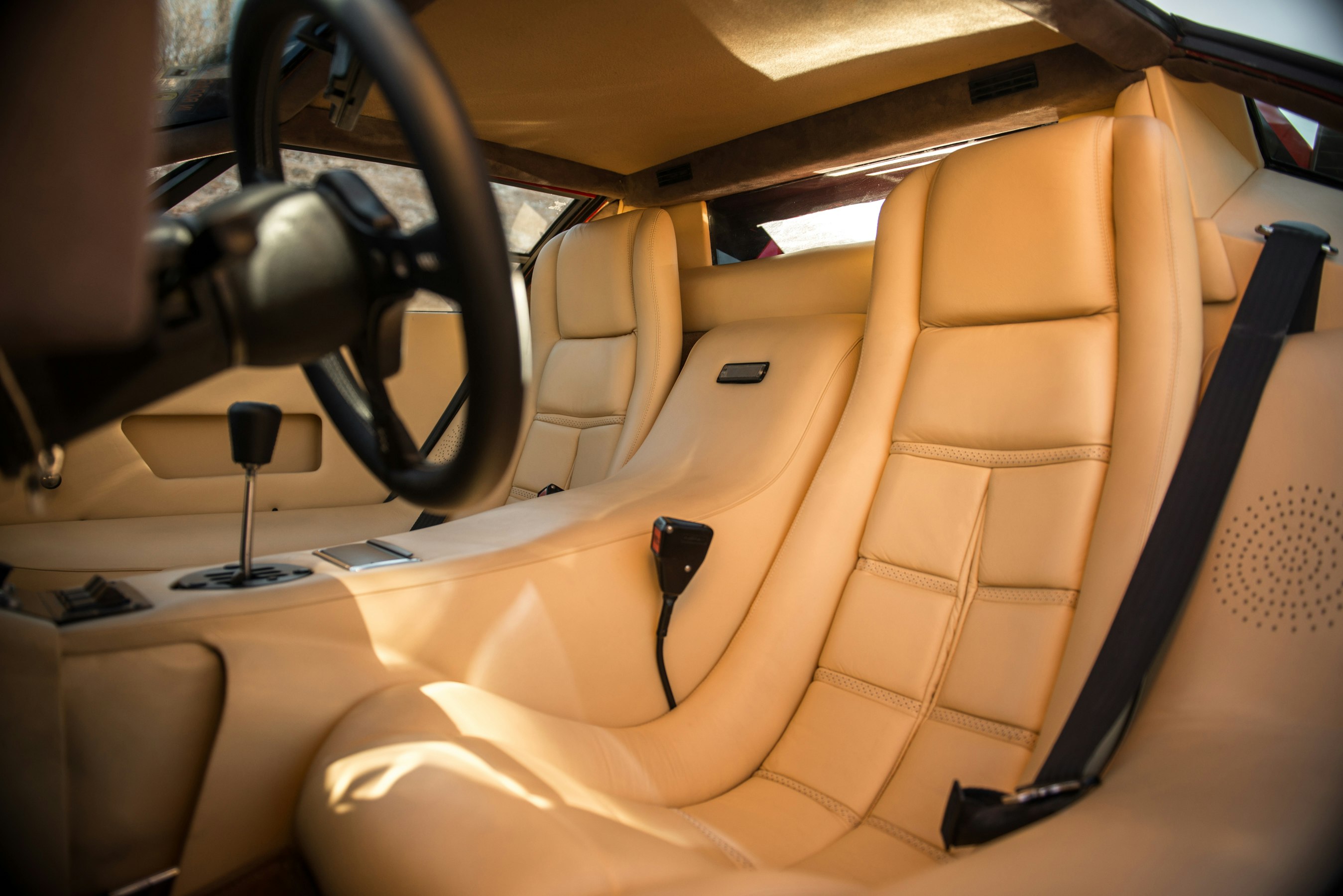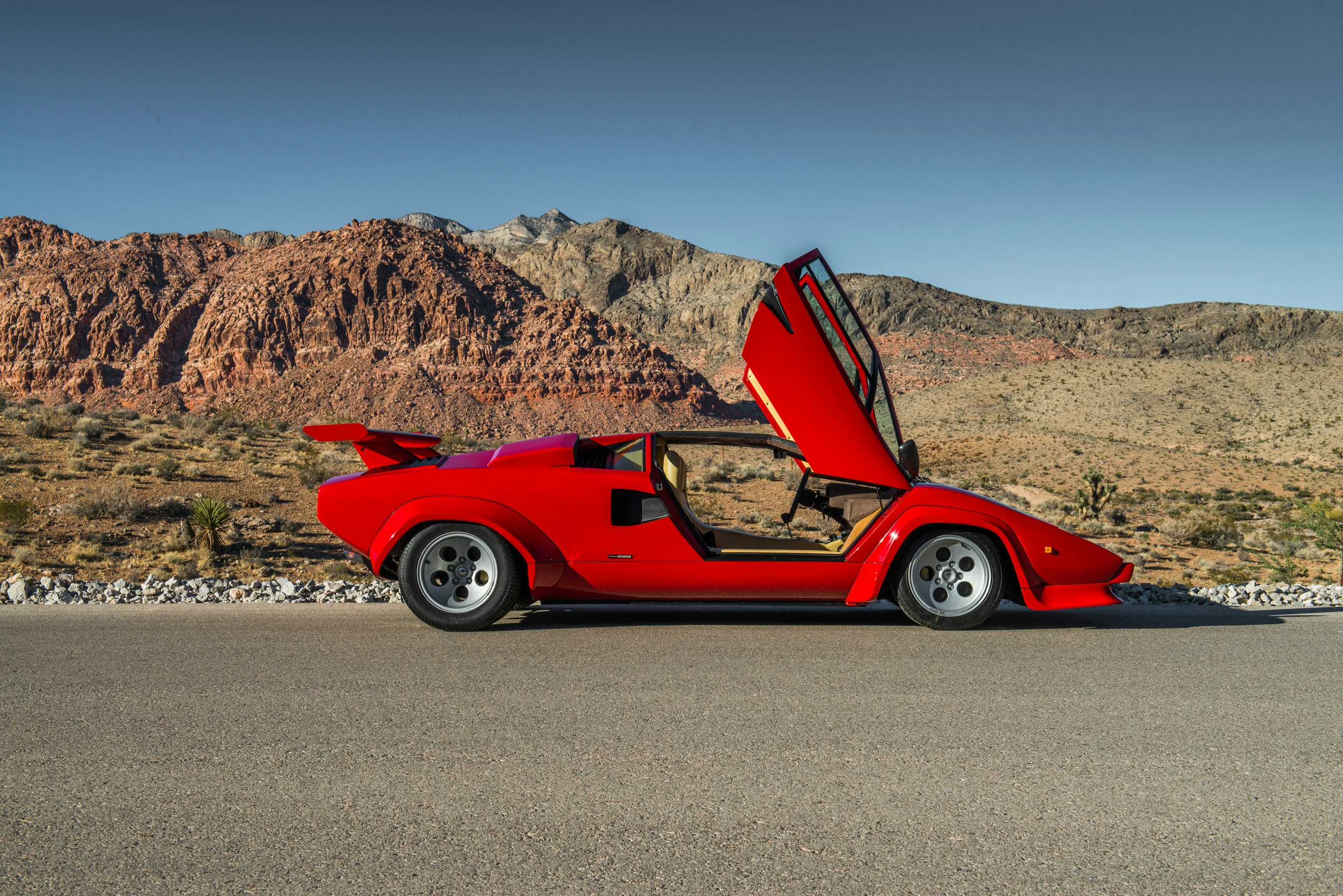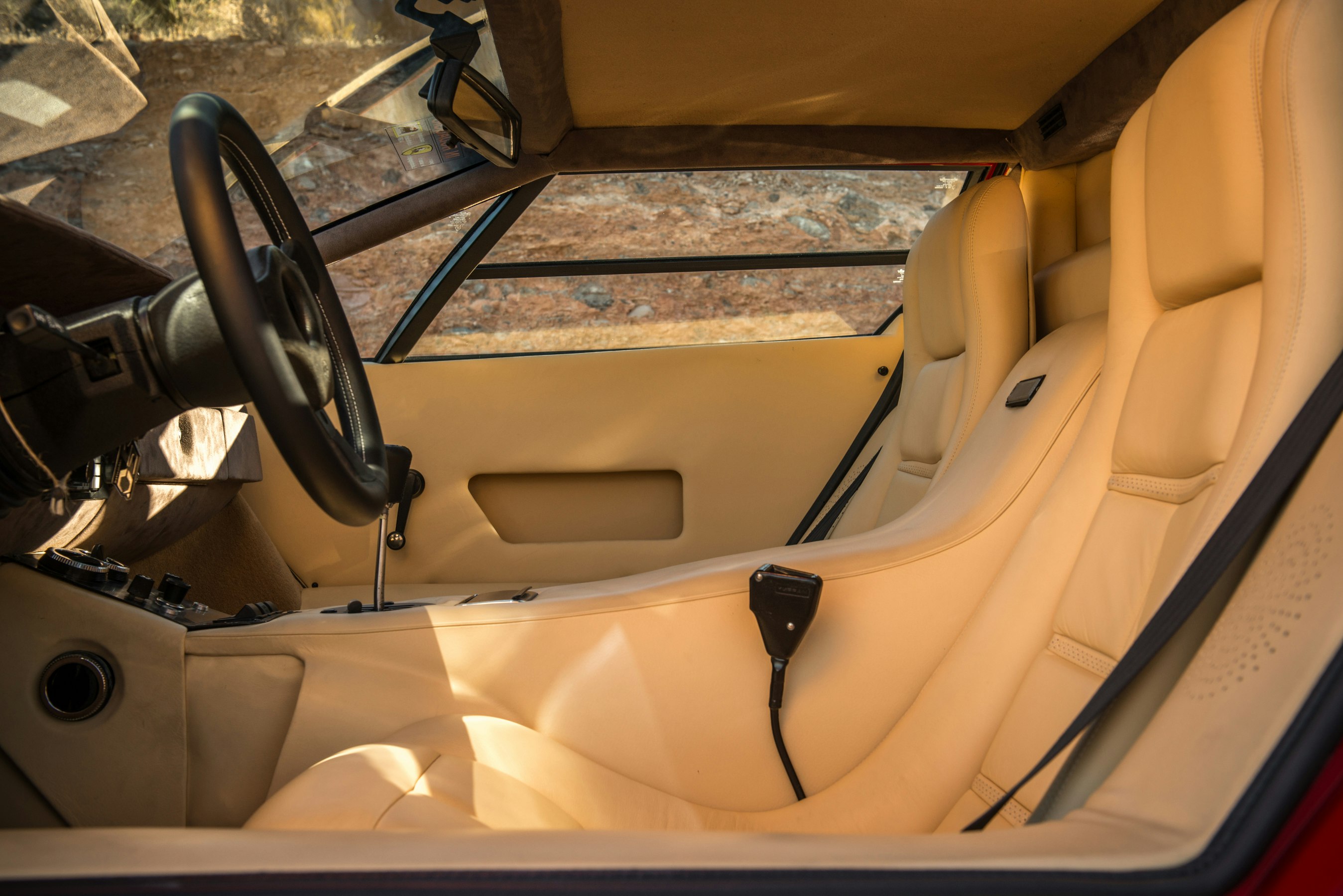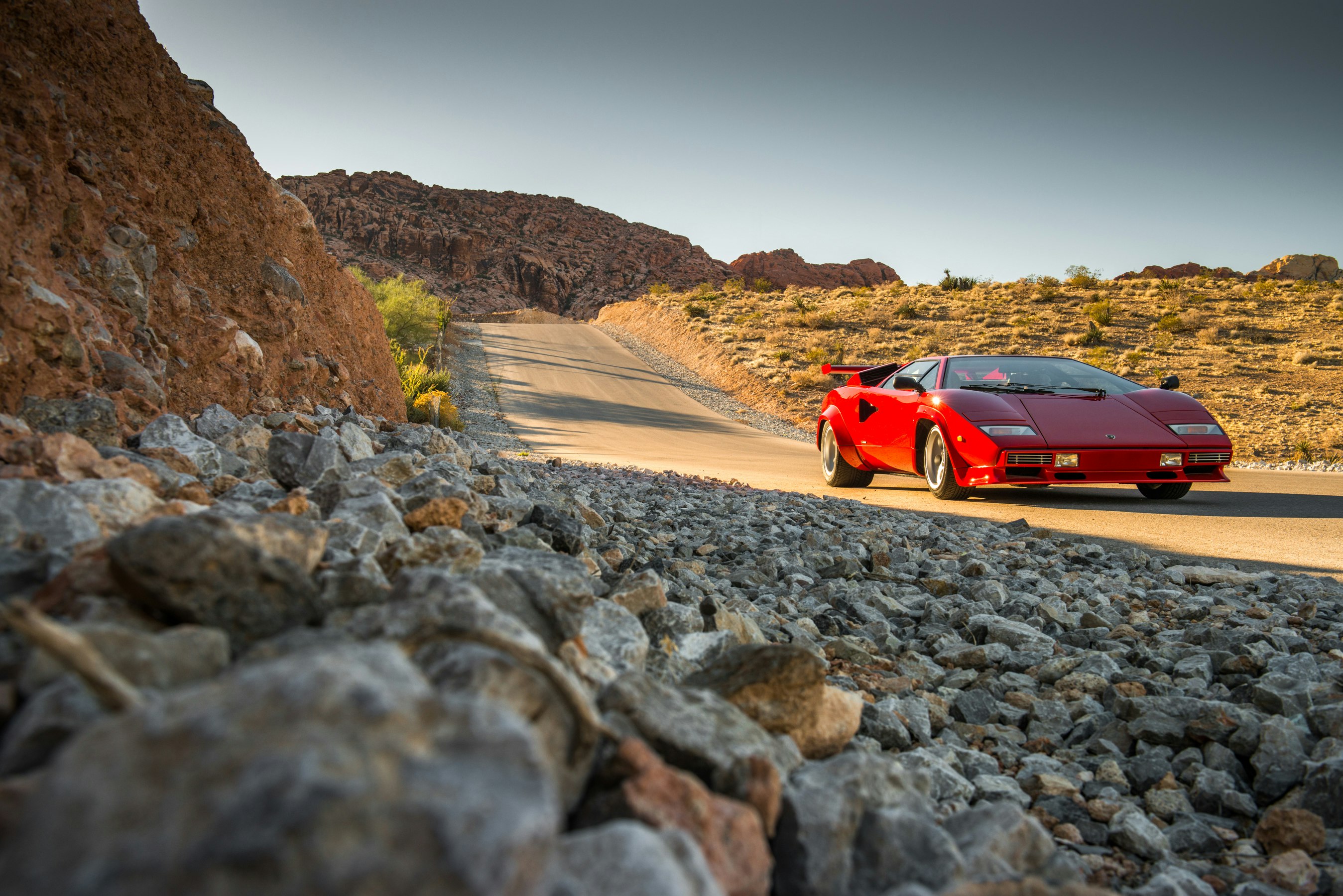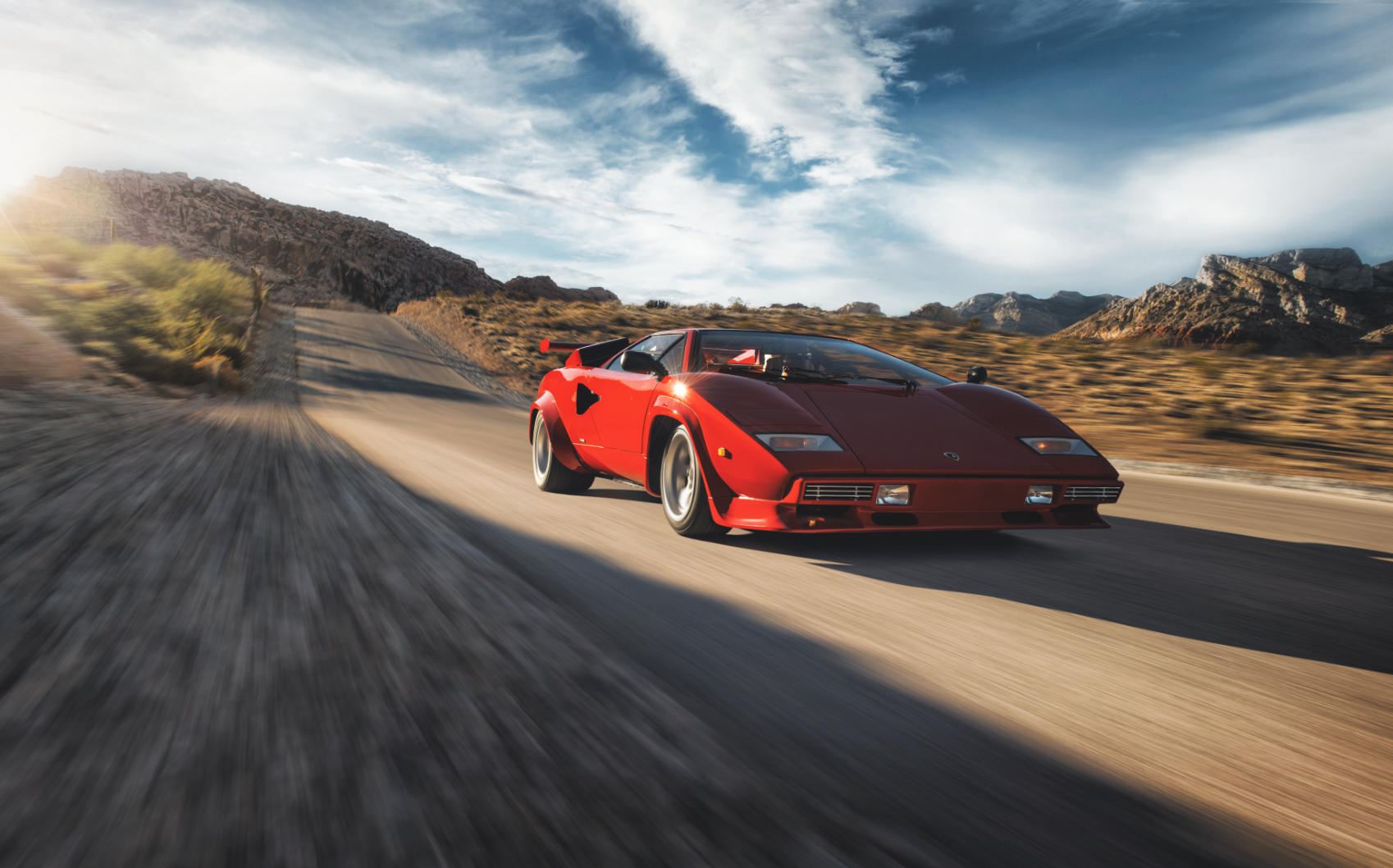 Lamborghini created the supercar and at genesis the most beautiful work of art on the road. Jordan Shiraki has put into photography the power of the word and the car, COUNTACH!
-Clark Allen