STEP 1 // Tech Scout.

-Get your crew vehicle (X5M for our team pictured here) and scout the track for interesting locations. Any suntracker app will work but I like "Sun Position" by Stonekick because it allows me to overlay the sun so I know exactly where it will be in relationship to the vehicle and shoot location.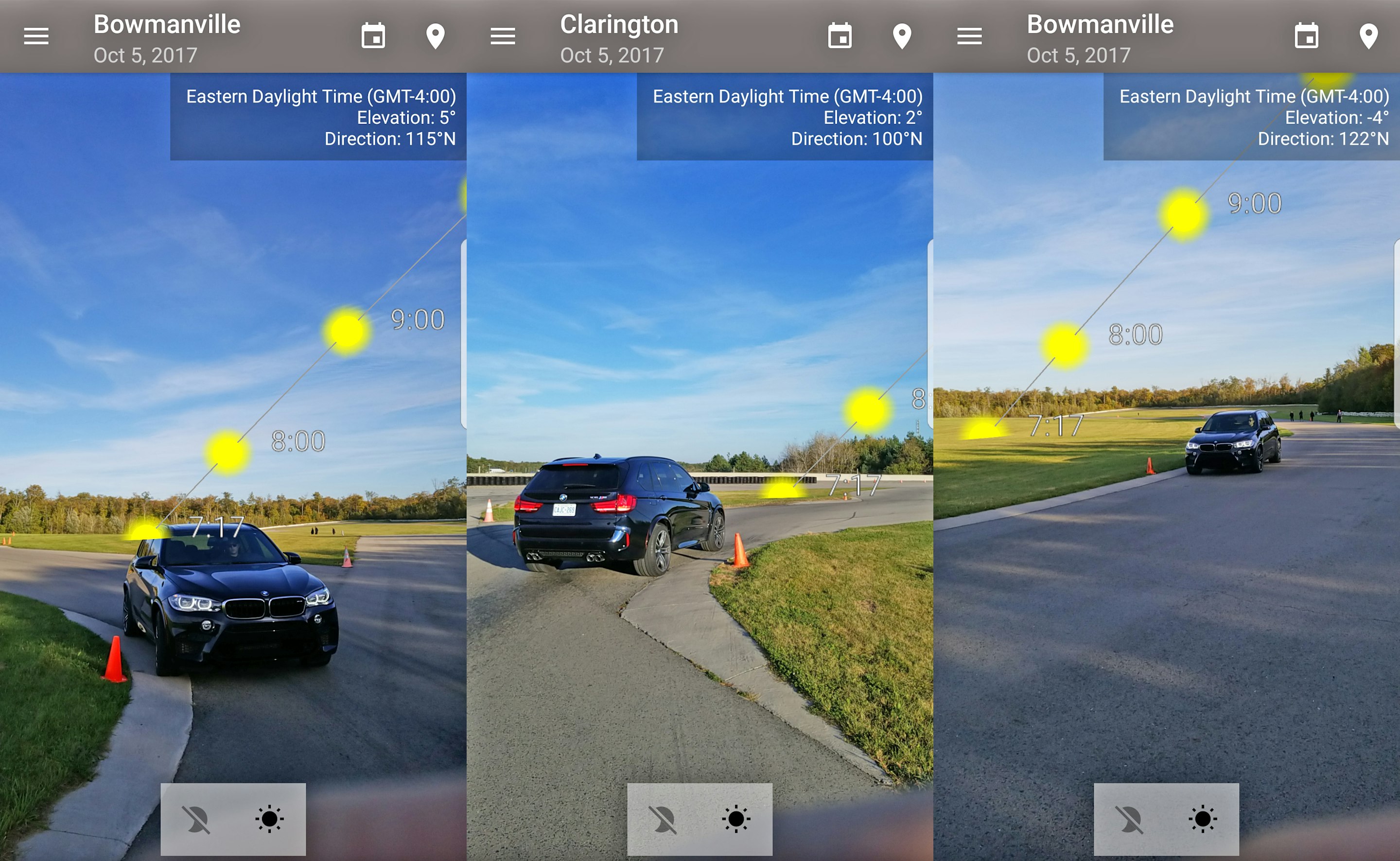 STEP 2 // Mock Lighting.
-Using our sun map reference, we were planning to shoot this dynamic rear 3/4 shot around 8am.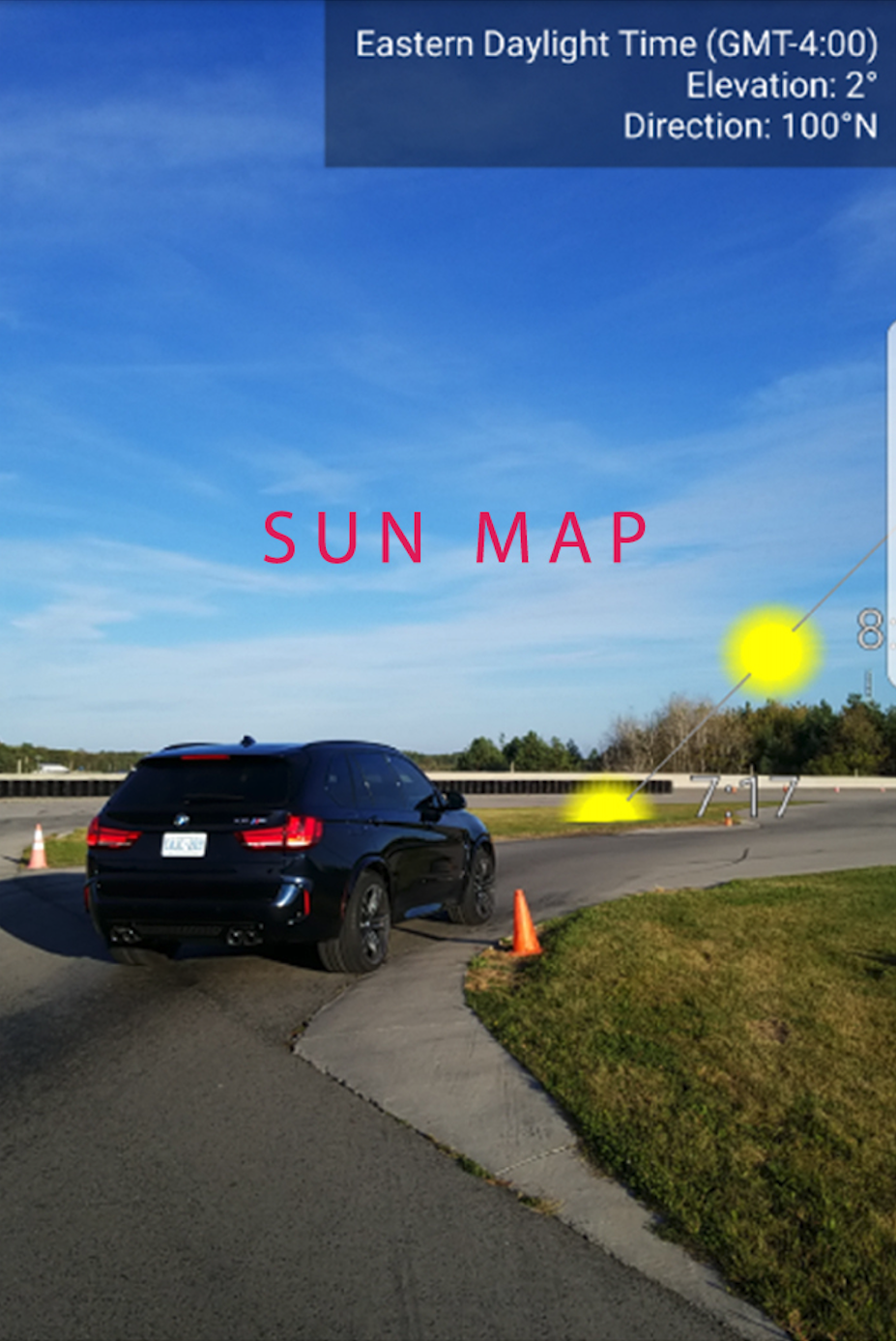 Client called for the Yellow and White Aventador S's so of course, I brought out the appropriate colored Sesto Elemento models :) Next, we position the two cars in that turn, shine a flashlight on the lighting position at 8am, check the shadows and envision what the final shot will look like.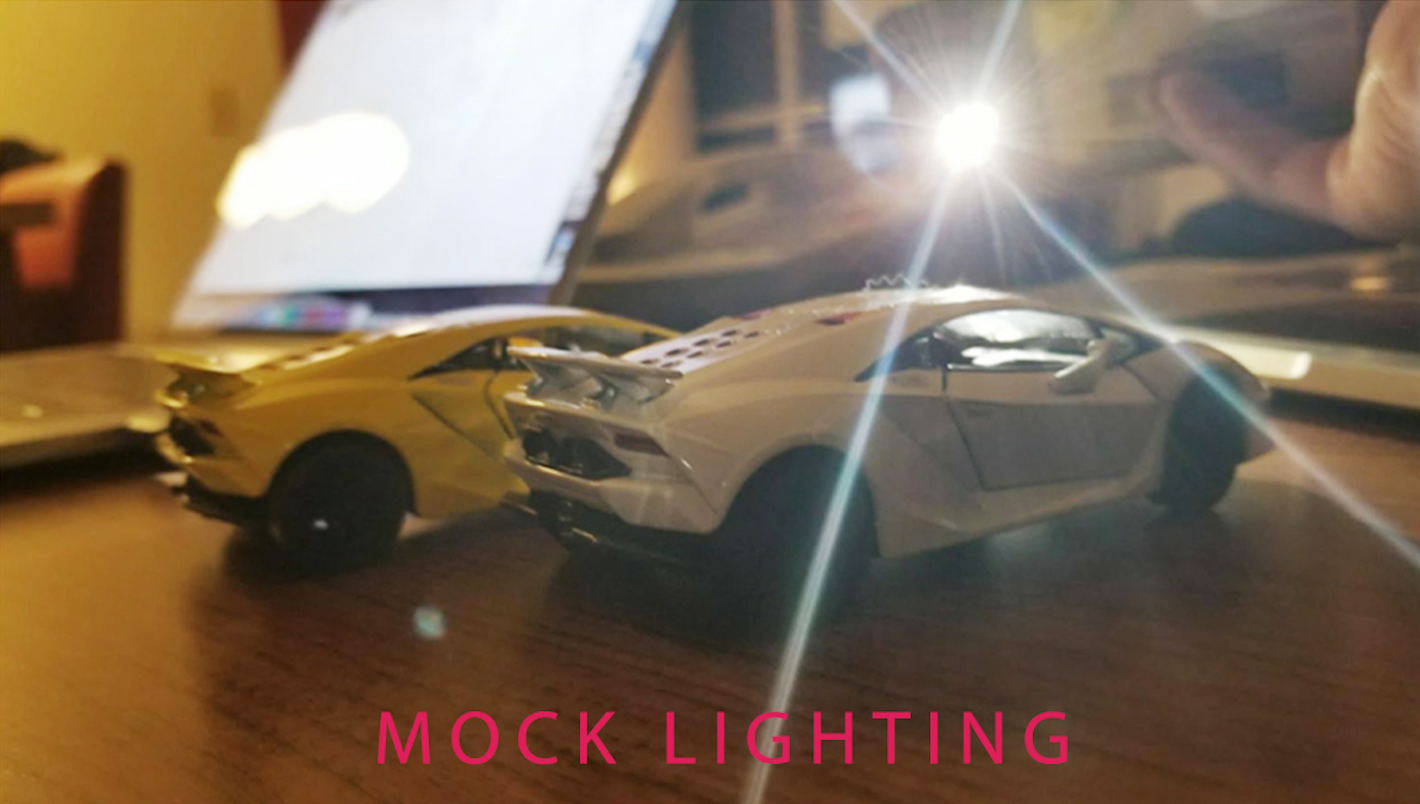 STEP 3 // Shot List.
-The next step is to make a mobile-friendly shot list for everyone involved. The producer, everyone on your team, and especially the stunt drivers find this extremely helpful. It doesn't have to be fancy to be effective. I'll call out "SHOT 3" in the walkies and everyone involved knows exactly what turn to go to, which cars are being used, the arrangement, and time.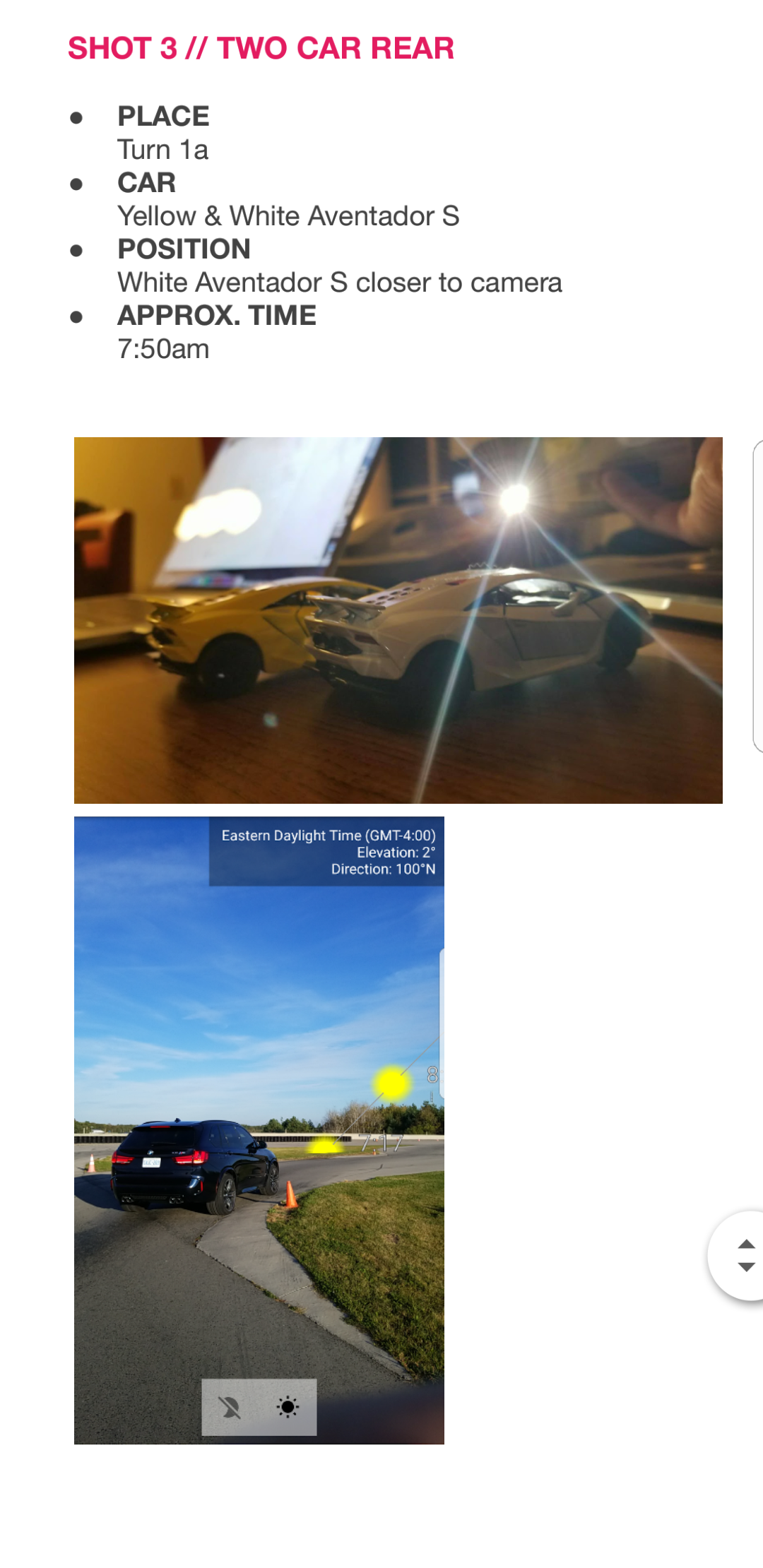 STEP 4 // Shoot. This is the easy part. Everything has already been figured out and I'll take multiple exposures with different lights and overshoot everything to insure I have all the assets I'll need.
STEP 5 // Edit. Virtual Rig, Lightroom, and Photoshop are all used in conjunction to make a pixel-perfect final product.