ShirakiPhoto Print Giveaway #3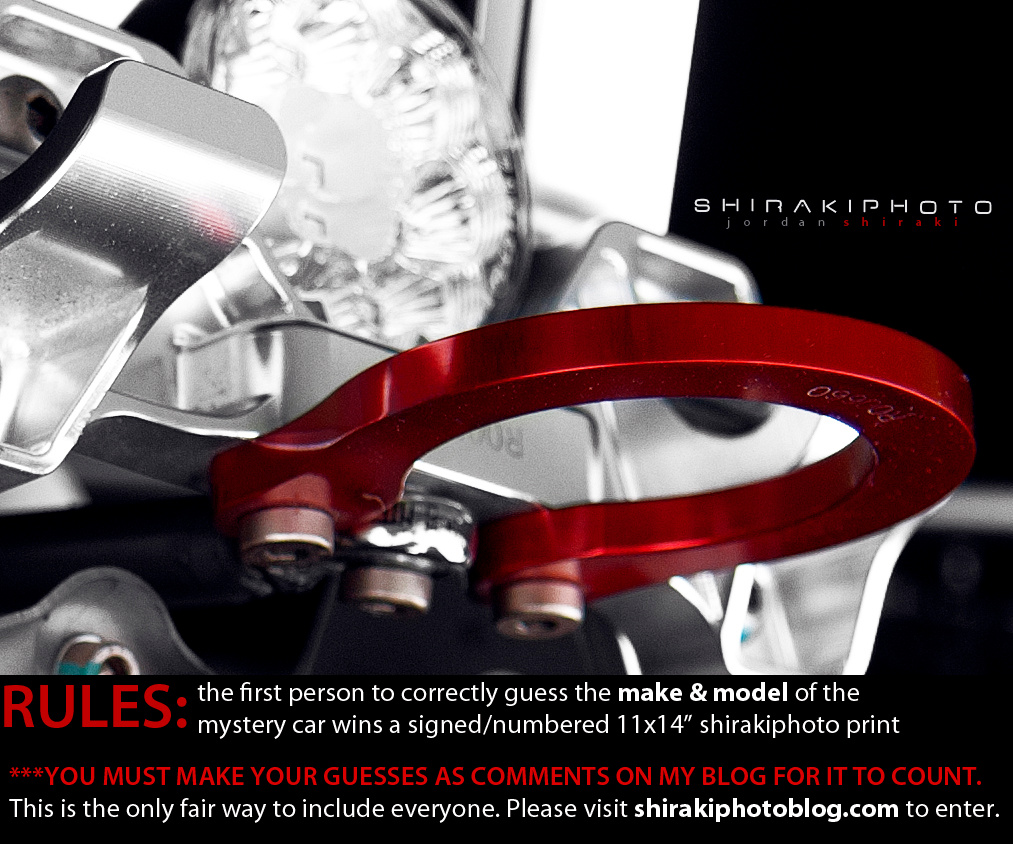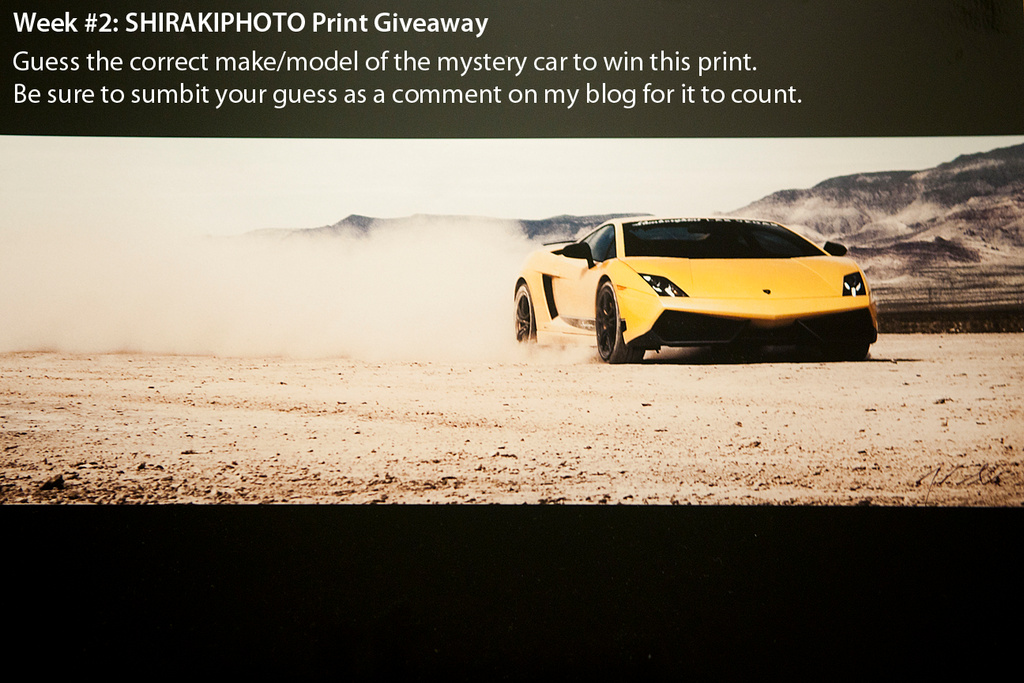 RULES:
the first person to correctly guess the make & model of the mystery car wins a signed/numbered 11×14" shirakiphoto print
***YOU MUST MAKE YOUR GUESSES AS COMMENTS ON MY BLOG FOR IT TO COUNT. 
This is the only fair way to include everyone. Please visit shirakiphotoblog.com to enter.