Verde Ithaca Aventador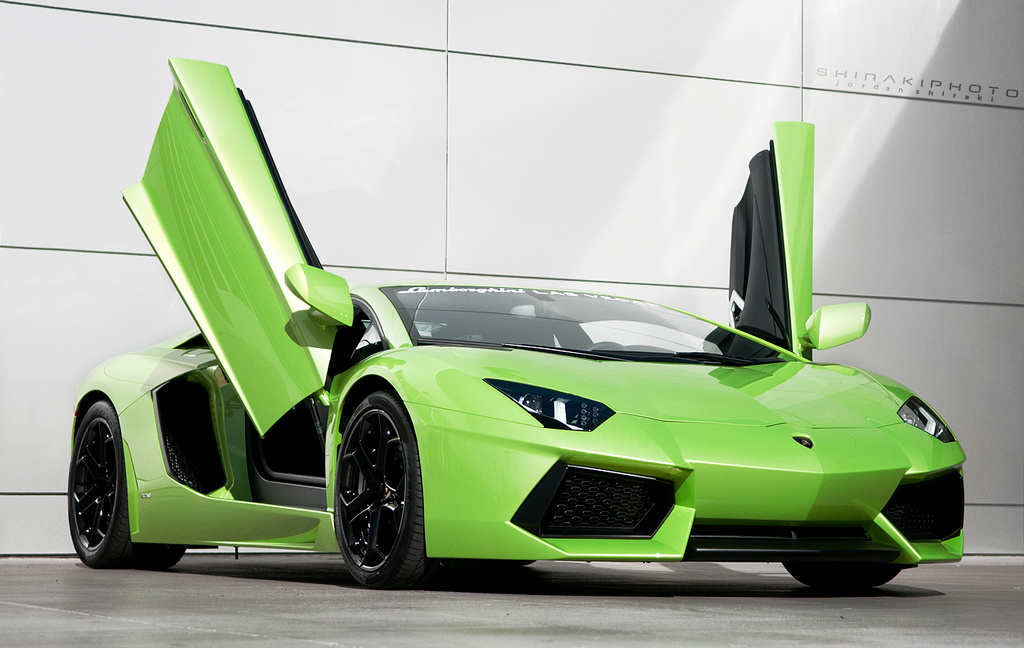 Just returned to Vegas from my Christimas vacation in Hawaii and my first day back I shot this beauitful Verde Ithaca LP 700 Aventador. I couldn't think of a better way to start off the New Year. I also just wanted to personally thank all my friends, family, and supporters for everything you've done over the past year. I really hope to make 2012 even better than last year!
Car:  2012 Lamborghini LP700-4 Aventador in Verde Ithaca Green
Where: Las Vegas
About the shot: Just wanted to do a could quick snap shots of the car so I could get a good feel for the colour. I'll be doing the full shoot tomorrow.
How: I simply pulled the car around the dealership to a blank wall, got down low, and snapped this shot. I've starred at this car for way too long on many occasions and I've come to the conclusion that a really low front 3/4 shot is the most flattering angle for this car.
Post processing: Just wanted to keep it clean and straight forward. Blew out the background a bit to make the car stand out more. Messed with the overall color of the car so its exactly how I perceived it in person, and cloned out the front bumper blinker.
Gear: Nikon D300S + Nikon 17-55mm f/2.8
UPDATE: Please keep checking back as I'll be adding more photos as I finish post processing them. Full set to be released soon!