official shirakiphoto t-shirts
I decided to make work t-shirts for myself so that when I traveled to events people would be able to recognize me a bit easier. And the first time I used it was during the goldRush Rally put on by L4P.com. The shirts worked wonderfully and the reception was even better. I had so many requests to order them that I decided to make a limited edition run of the shirts.
The 'cool' and 'in' colors right now seem to be a seafoam teal and purple so thats exactly what I used to make my t-shirts.
I wanted a simple and clean design that was bold and could be worn by both males and females. What I came up with was simply putting the aviators and the oh-so-trendy raybans as if they were hanging off the front of the shirt.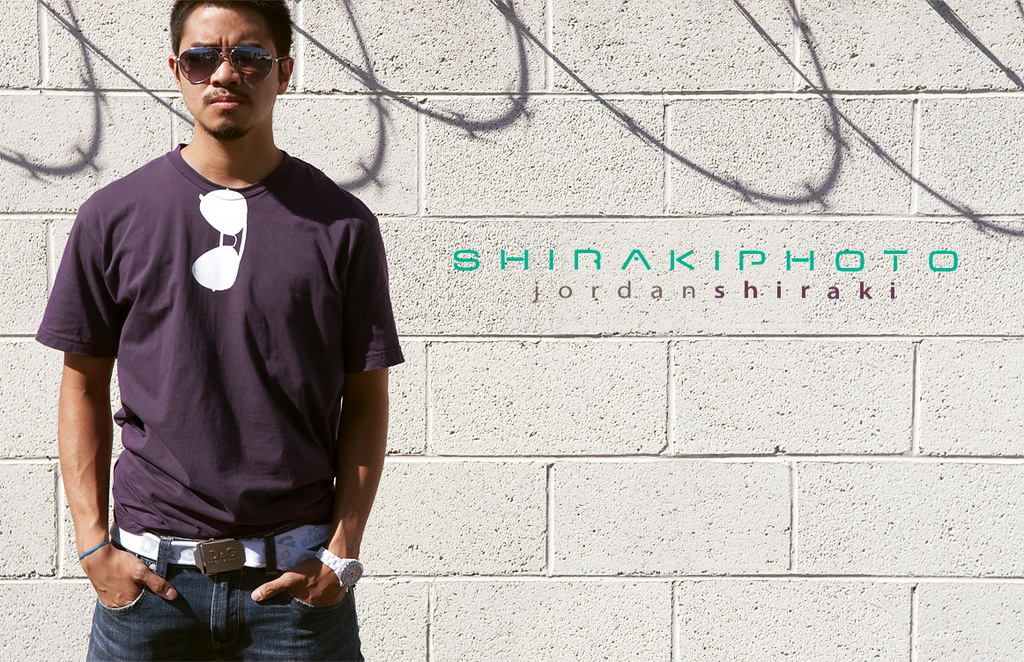 My photography friend Angelo of AYS photography was kind enough to model the male shirts for me:

For the back I wanted to keep it as clean and simple as possible. I find those Ed Hardy shirts with all the flowery/skull/tattoo-like crap being swirled around downright annoying and tasteless.  Thats what inspired me to do the exact opposite and create a minimalist and straight forward design.
I therefore opted to just run my name and logo down the center spine portion of the shirt: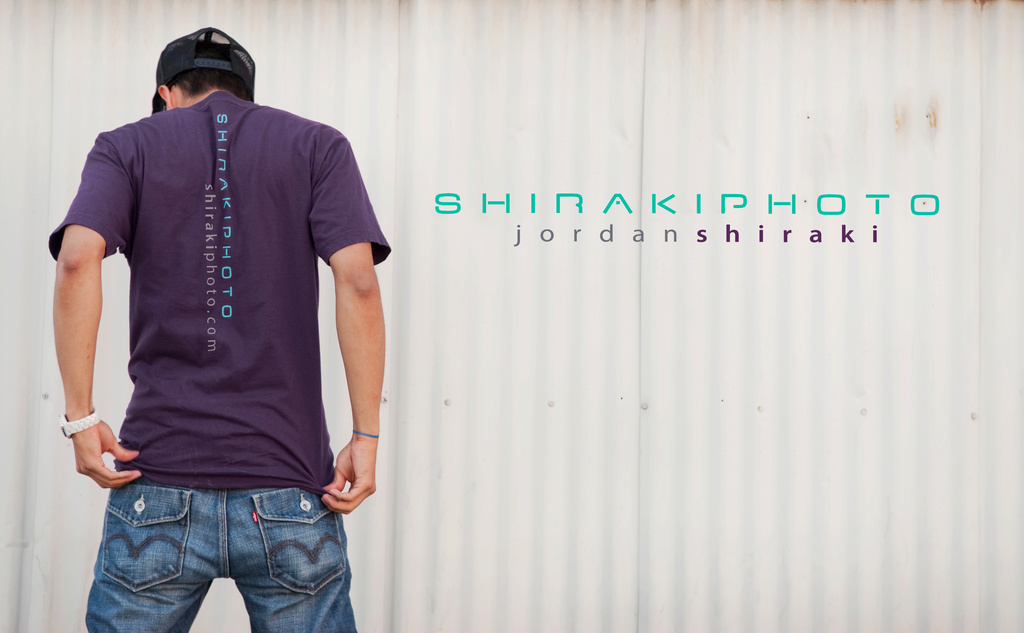 Heres Angelo in the white version: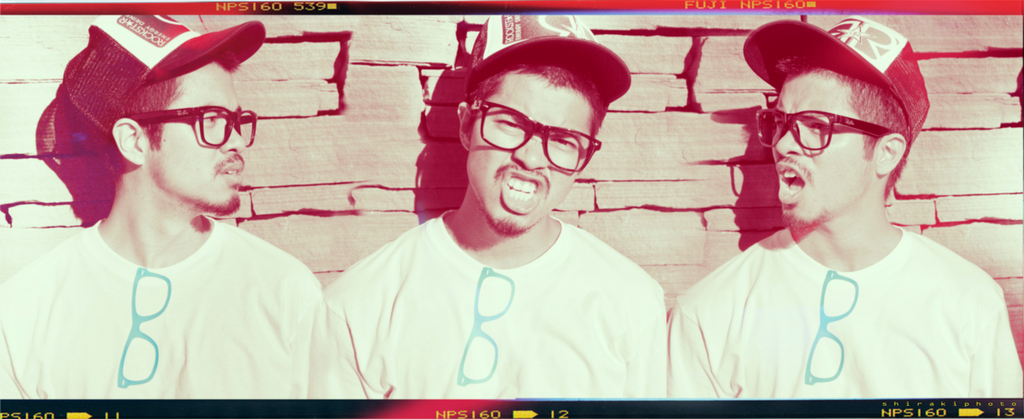 Because I originally planed on these shirts to be worn by both guys and girls one of my beautiful friends by the name of Farrah was kind enough to help me model the shirts.
Shes one of the prettiest girls I know and she has my all time favorite ethnicity combination (half white + half japanese).
Here she is in the white version:
She really locks her eyes onto the camera and draws you in as a viewer. Tyra Banks refers to this as 'smizing' and Farrah is one of the best smizers I've had the pleasure of working with.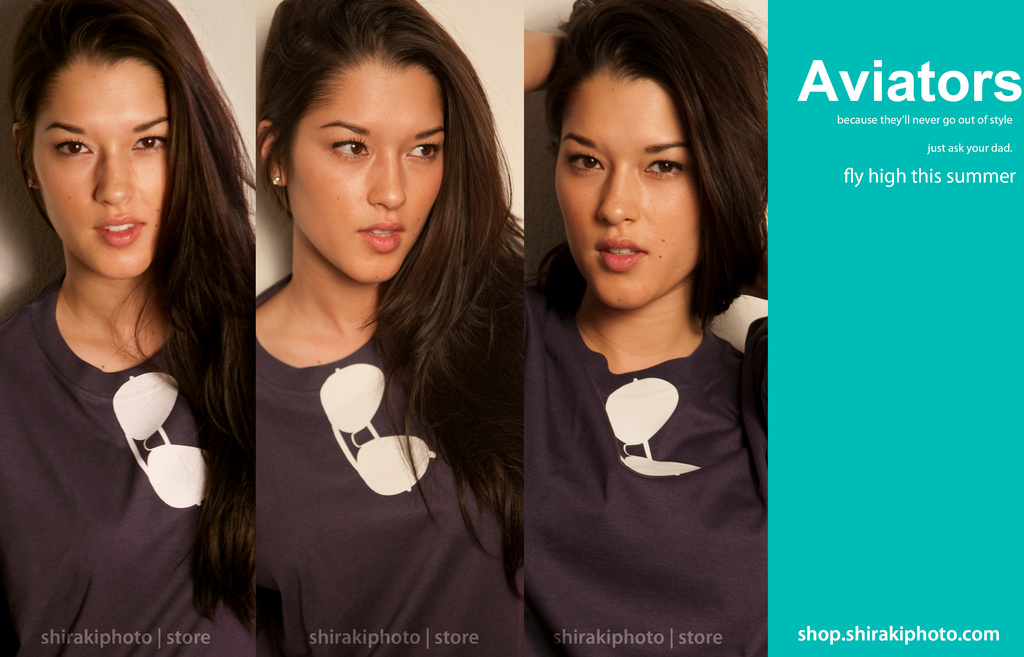 And of course I needed to reward those who decided to purchase two t-shirts so I made this fun little combo ad: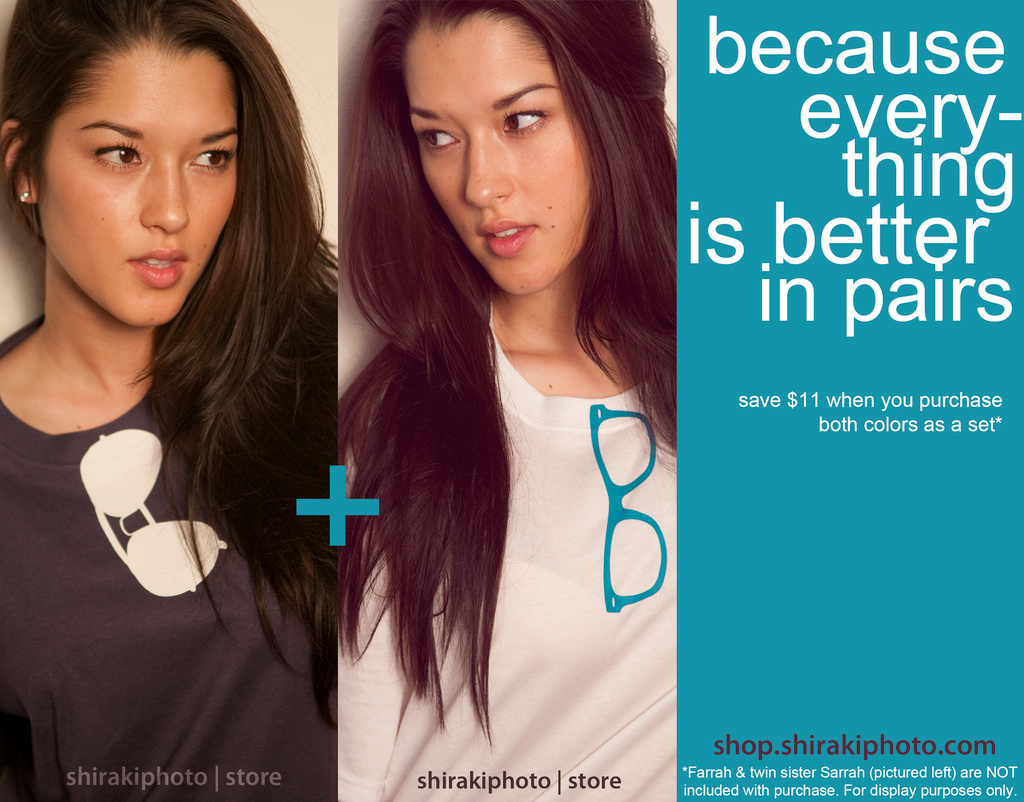 The shirts can be purchased from my online store at: shop.shirakiphoto.com
Thanks for looking and I'd really love to hear some feedback about what you think of the designs/models/tshirts/ or anything in between.