Lamborghini Murciélago LP640 Roadster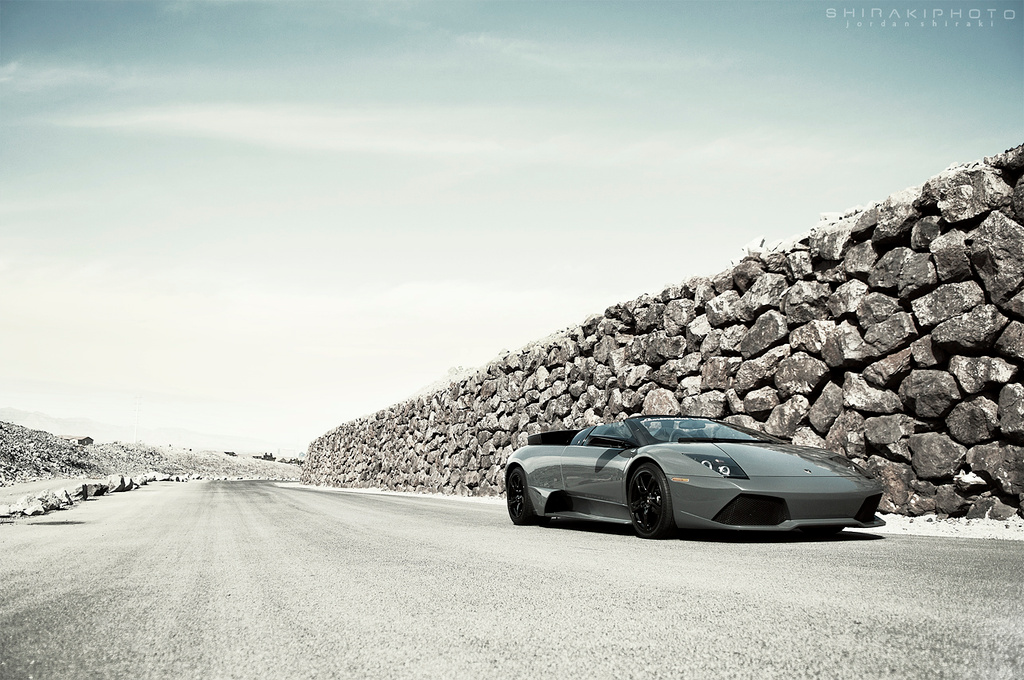 *Download the high res wallpaper here
Car: Lamborghini Murciélago LP640 Roadster
About the car: This car has proven to be quite an illusive catch for me. I've shot and driven literally every make and model of the modern Lamborghinis (2001-present) with the exception of the Murciélago Roadster. The sound of the massive 6.5L, 650bhp, v12 at wide open throttle sitting just inches behind my head was both intoxicating and exhilarating. I personally hate rag tops but theres just something special about the unadulterated engine noise and driving experience that comes with piloting a topless Lamborghini.
About the shot: I've been dying to use this location for quite some time now and thought it would be perfect for this shoot. I compose a lot of my shots where the car isn't in the center and slightly skewed to the side like it is here. Cars always look great when shot really low so I was basically lying on the ground here. Other than that its a really straight forward shot.
Post processing: A very talented automotive photographer and close friend of mine, Dejan Sokolovski was recently visiting Vegas so we had some time to discuss/share techniques. He kindly gave me 400mb worth of filters (something I've never used before) and tried them out for the first time with this shot. I've done everything by hand in the past and these filters provide a short cut but with less control and finesse than my previous methods. However, I'm quite pleased with the result.
This shot took me longer than normal (3.5 hrs instead of the normal 1hr of post processing). I desaturated, sharpened, yellow & cyan filters, sharpening filters, selective colors, curves, contrast, shadow highlights, and lots of layers and masking.
Gear: Nikon D300S + Nikon 17-55mm f/2.8