Aventador vs Murcielago SuperVeloce Shoot
With two of the biggest, baddest bulls Lamborghini has ever made, I just had to do a face off to see how they both stacked up against each other.
1.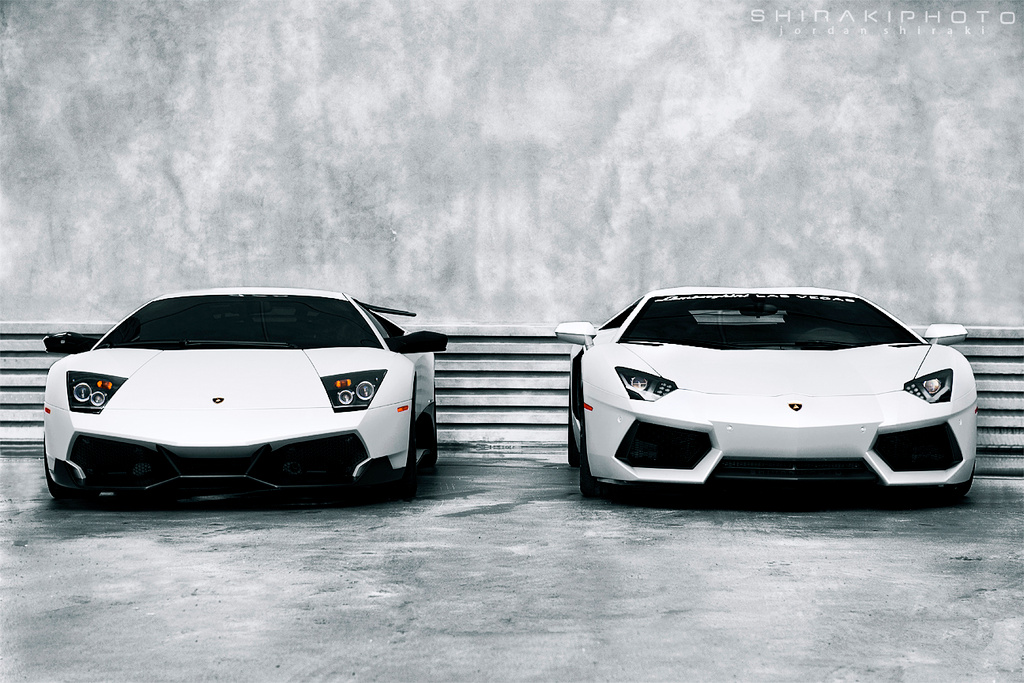 I've been waiting for almost an entire year to shoot the Aventador and finally after all the delays and set backs, it finally happened.
With one of the first Aventadors in the United States at my disposal I was also lucky enough to get my hands on a Murciélago SV both in rare Bianco Canipus was quite a difficult feat. Not to mention obtaining security clearance/permits for a shoot at a very secure Las Vegas location on 9-11.
We got stormed on, the cars were muddy, and the day was looking like it would be a disaster but my team pushed through and I believe we pulled off one of my best photoshoots to date.
I also included free wallpapers for everyones desktop 🙂
2.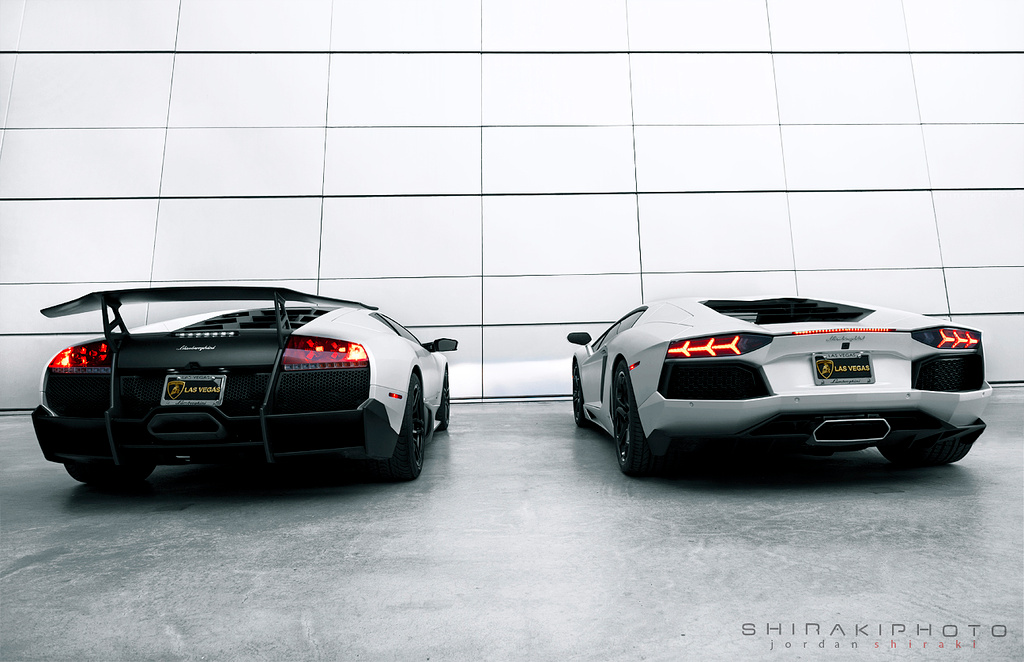 3.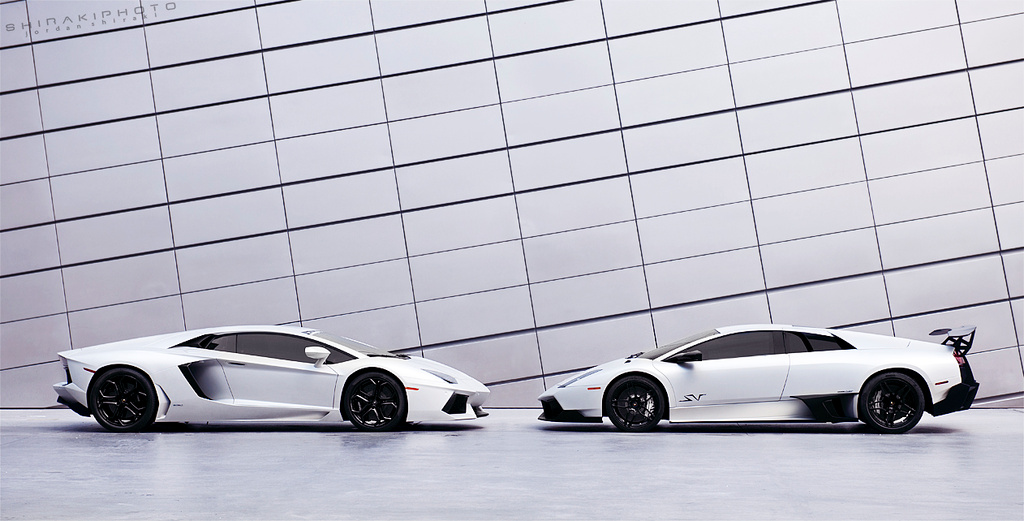 4.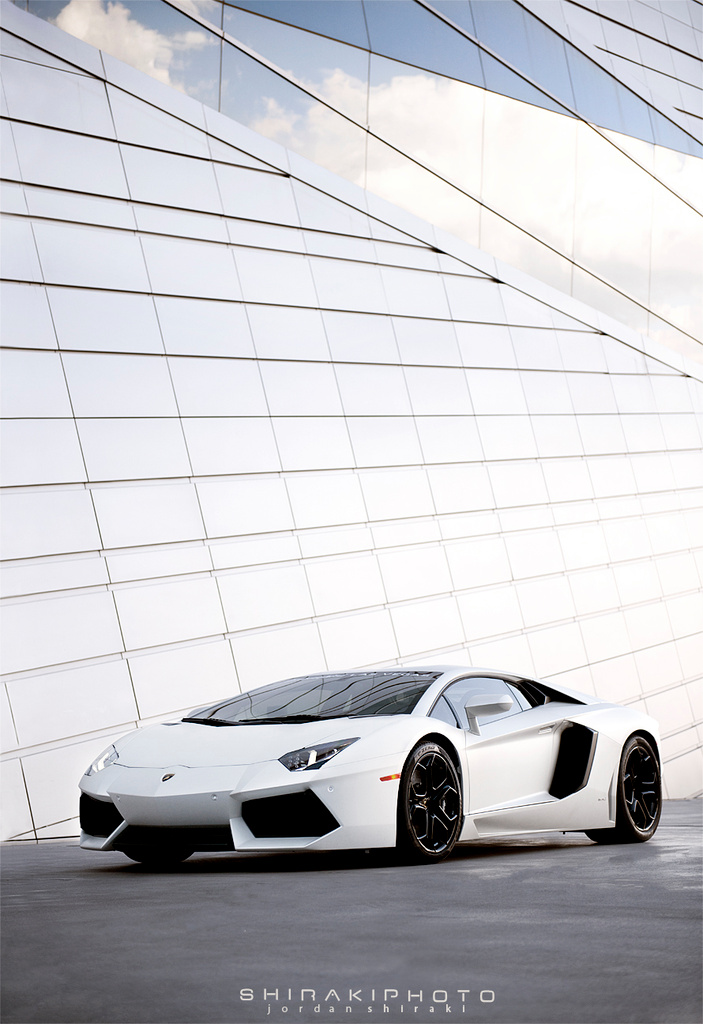 5.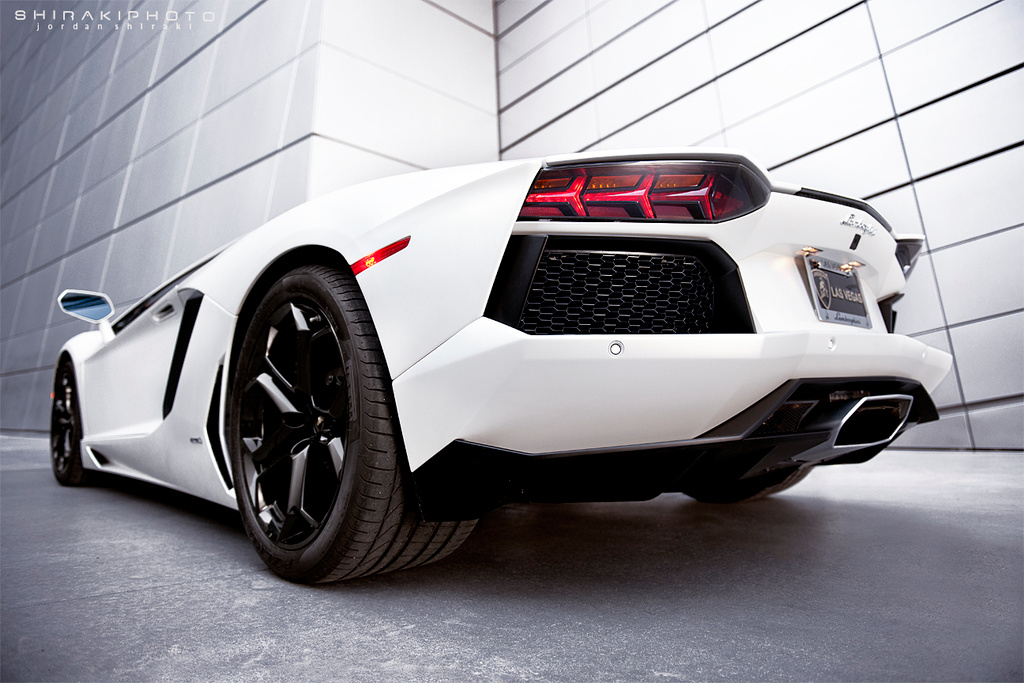 6.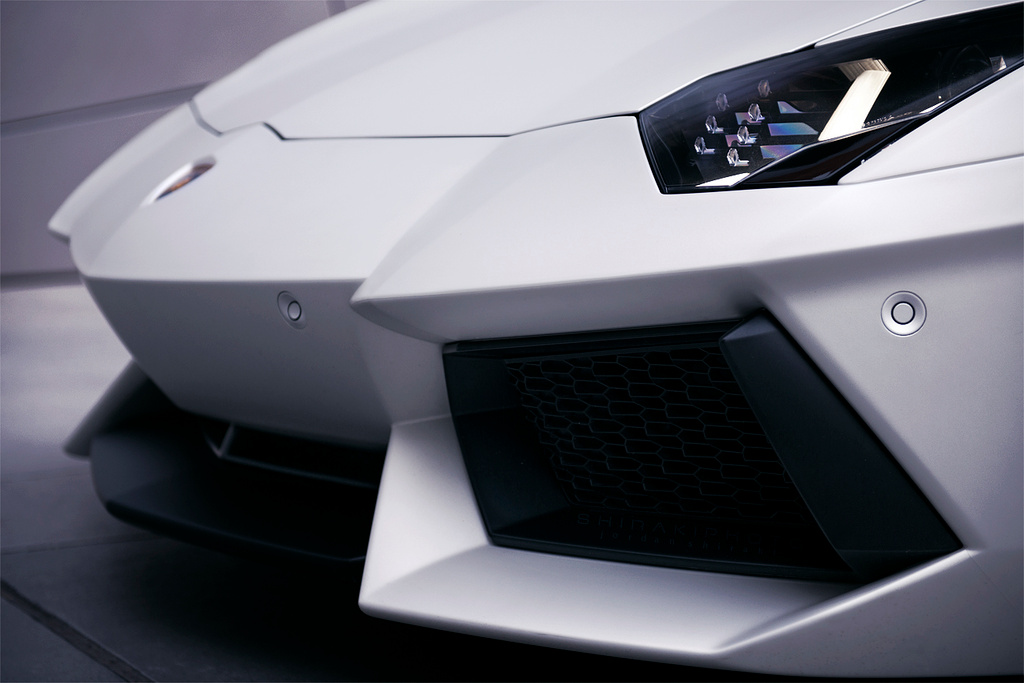 7.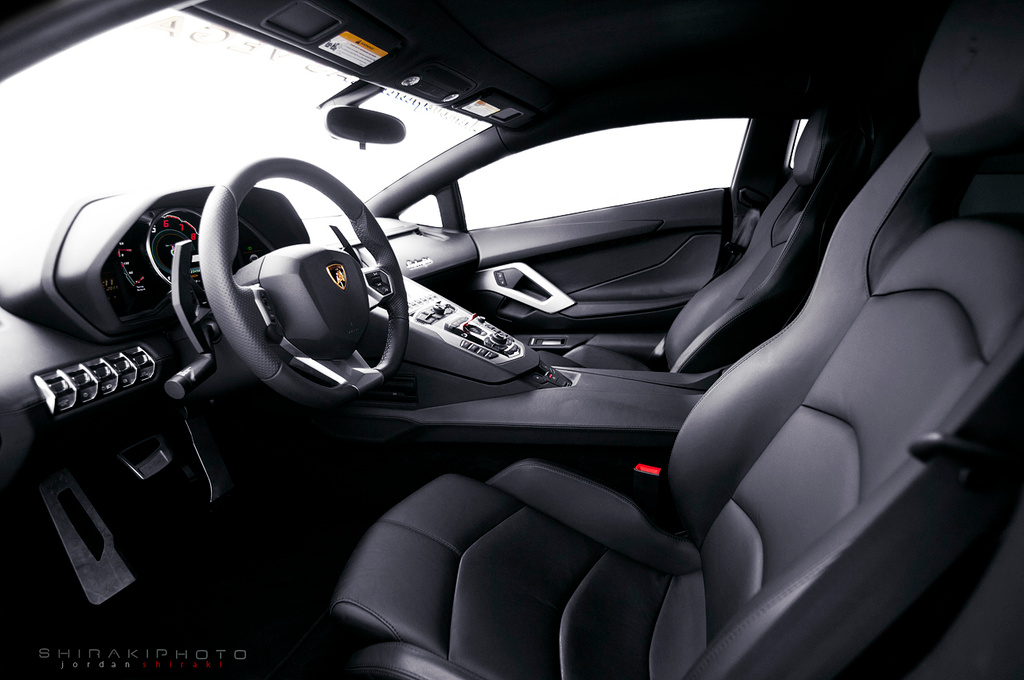 8.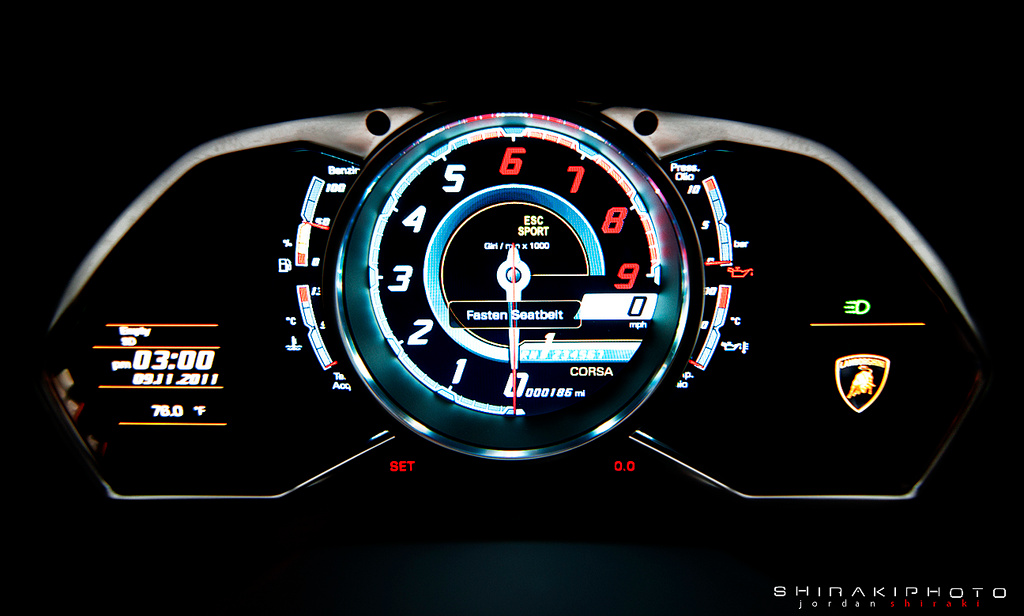 9.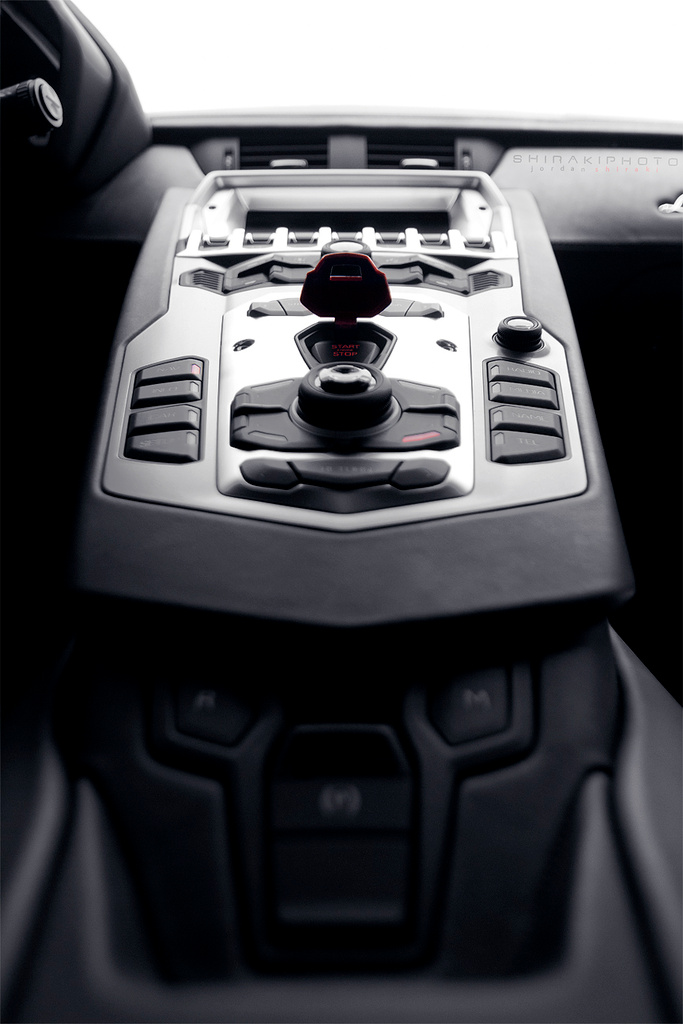 10.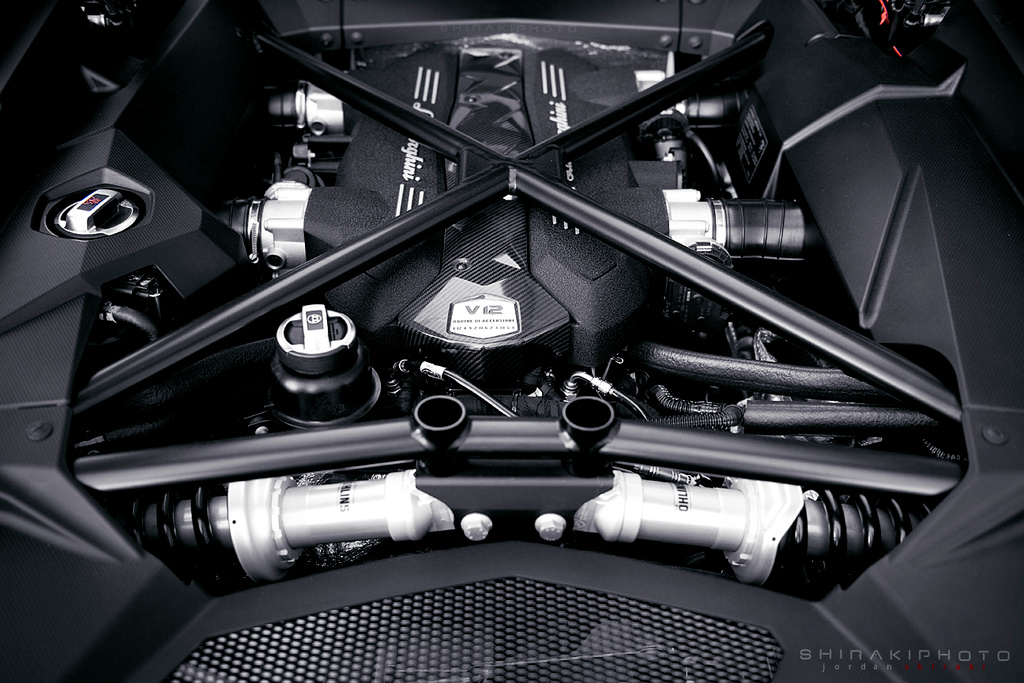 11.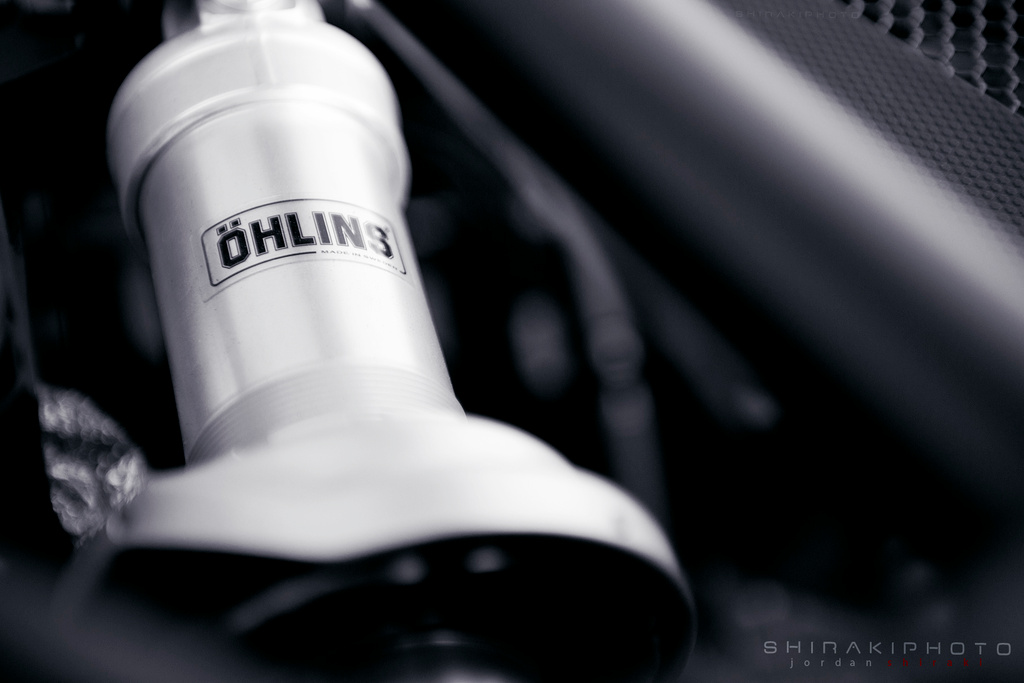 12.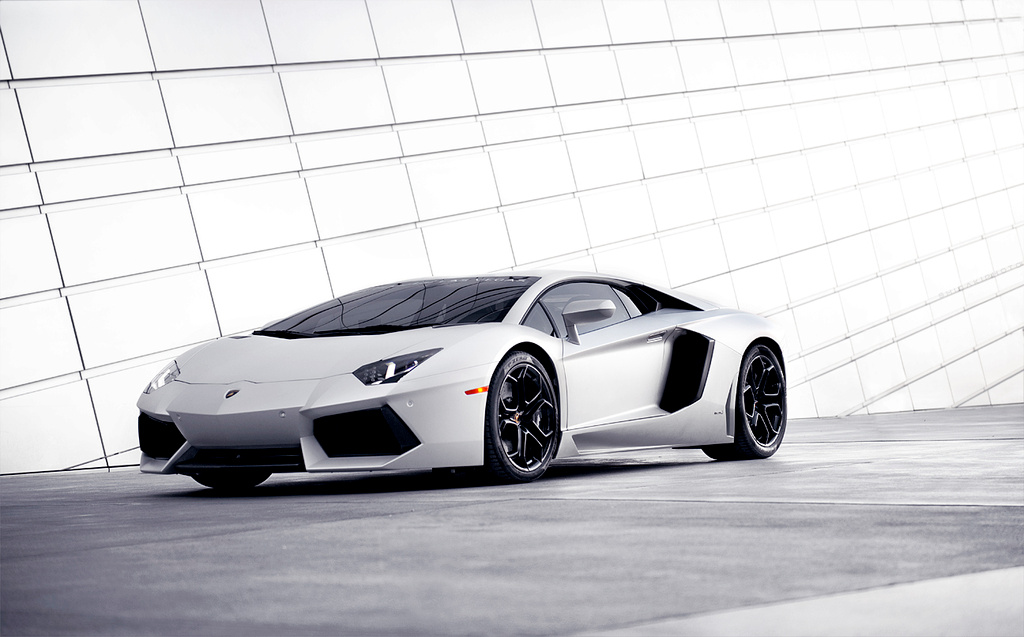 13.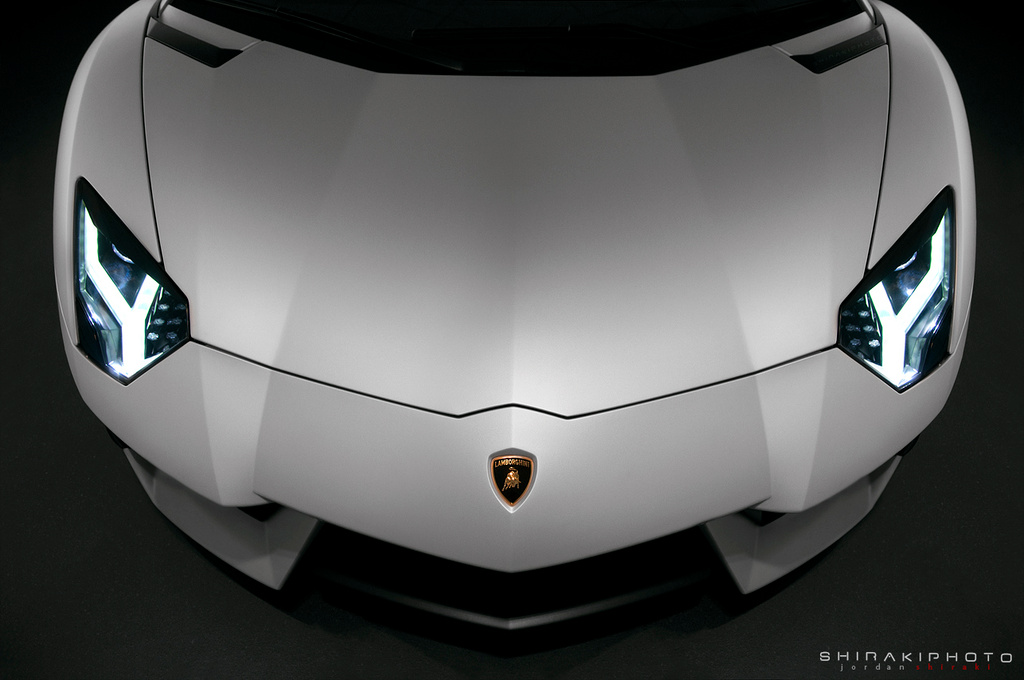 This set was also featured on Autoblog and can be found
here